News
The Doomsday Clock has been updated! Just 90 seconds, closest to Humanity self-destruct
According to the 'Doomsday Clock', prepared 76 years ago and updated every year, the world is only 90 seconds away from the apocalypse, and this is the closest point ever seen.
The scientists who set the clock stated that the world is facing a serious risk of extinction and stated that the reason for the new arrangement on the clock is the increasing nuclear threats, epidemics and climate crisis with the ongoing war in Ukraine.
Rachel Bronson, the creator of the 'Doomsday Clock' and CEO of 'Bulletin of the Atomic Sciences', stated that they hope their dire predictions will raise awareness, and said that 90 seconds before midnight, "This is the shortest time between predictions for the extinction of humanity" . .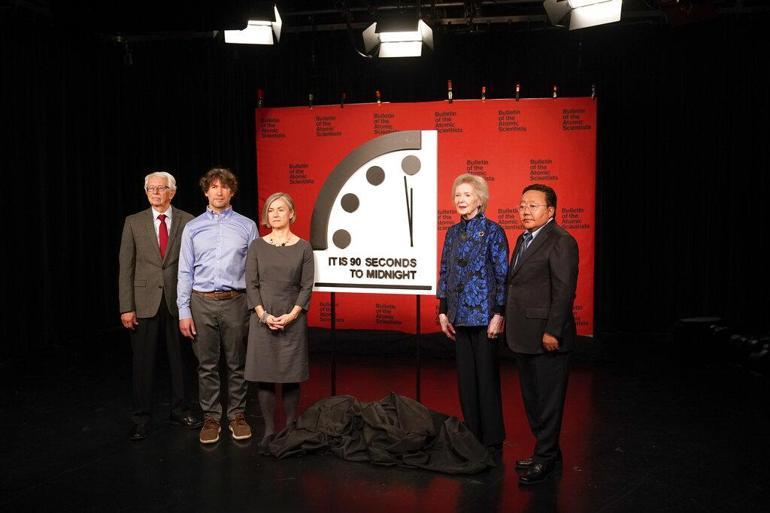 WHAT IS THE TIME OF JURISDICTION?
The Doomsday Clock is a clock crafted by Albert Einstein and atomic scientists from the University of Chicago.
According to the clock, 'midnight' symbolically means 'total destruction of humanity', that is, 'apocalypse'. In other words, the closer the clock gets to midnight, the closer the end of humanity is.
The time the clock is showing is determined by scientists in the organization called The Bulletin of the Atomic Scientists.
THERE WAS 100 SECONDS TO 12 FOR 2 YEARS
The Doomsday Clock reached 100 seconds for the first time in 2020. Thus, for the first time since its establishment, the time left to the apocalypse has exceeded two minutes.
Scientists have been keeping the clock set at '12 to 100 seconds' for 2 years, but this year that has changed.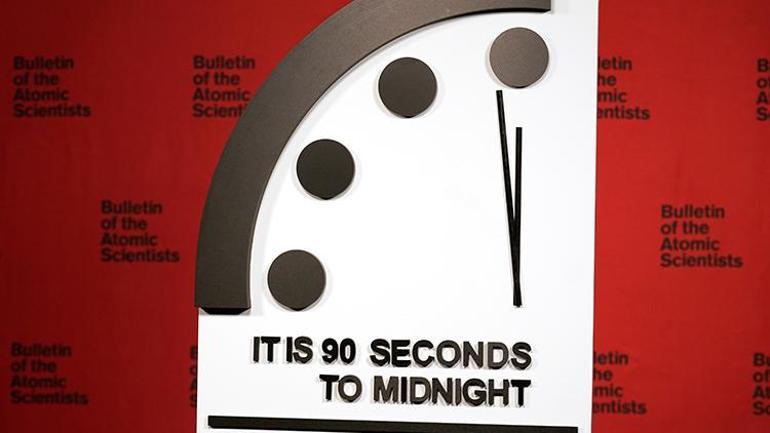 THE YEAR WHICH WAS FAREST FROM THE Apocalypse 1991
In 1991, when the Cold War officially ended, the clock was set back 17 minutes, and it was at its furthest point from the apocalypse.
WHAT WILL HAPPEN WHEN THE DOOMS TIME HITS MILD NIGHT?
Rachel Bronson, CEO of 'Bulletin of the Atomic Sciences', does not know the answer to this question, and she answers as follows;
"We don't think we'll be able to set the clock to midnight when the time comes because we won't be able to do that when the Apocalypse comes."