News
UN and international organizations launched an aid campaign for Turkey and Syria
The United Nations (UN) and international non-governmental organizations announced that they have launched an aid campaign for those affected by the earthquake that took place yesterday in Turkey and Syria. On the other hand, flags were lowered at half-mast in many NATO headquarters due to the earthquake disaster in Turkey.
The United Nations (UN) announced that it has launched an Aid Campaign for those affected by the earthquake disaster that took place yesterday in Turkey and Syria . In the campaign statement , "Thousands of people lost their lives and many were injured after the devastating 7.7 magnitude earthquake that struck near the Turkish-Syrian border in the early hours of Monday, February 6, 2023. "Emergency and search and rescue teams have been deployed to assess and prioritize urgent needs and provide life-saving assistance despite significant damage to homes, roads and infrastructure . "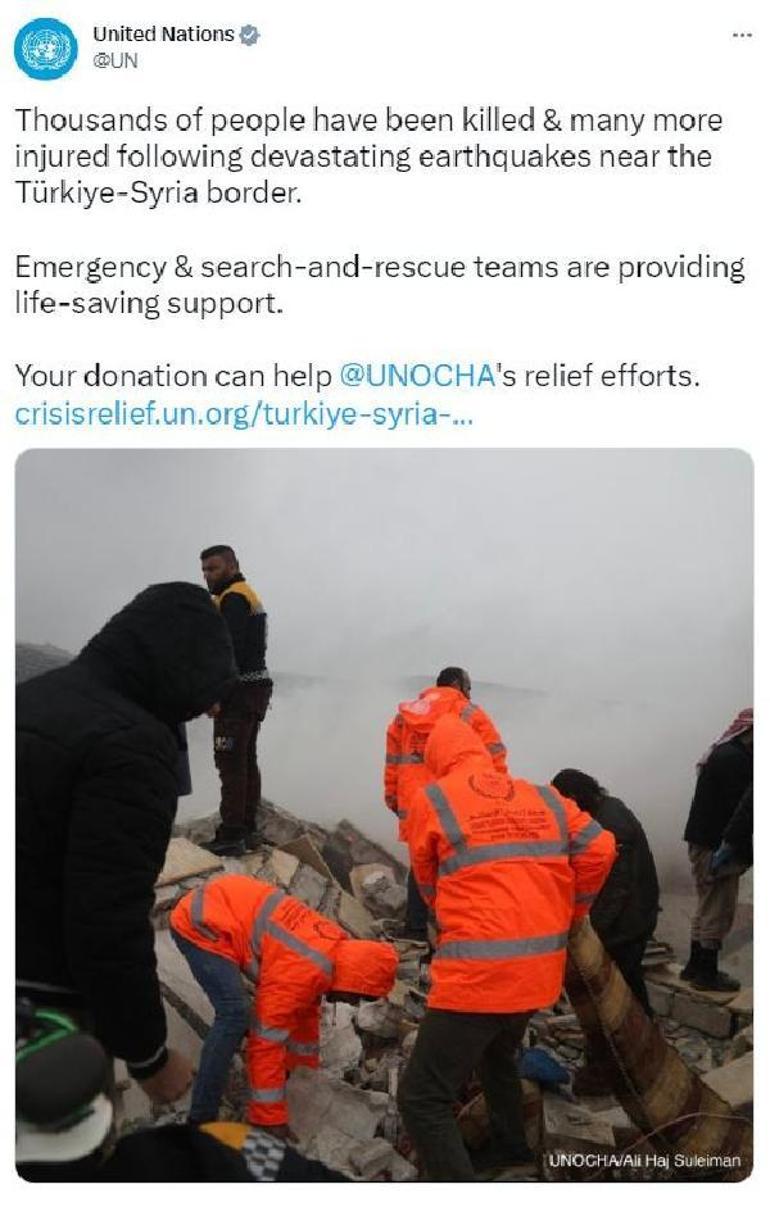 On the other hand, the famous television programmer Ellen De Generes announced by sharing the donation campaign of the US-based Global Empowerment Mission (GEM) regarding the earthquake disaster. GEM emphasized that donations reached approximately $ 3.5 million.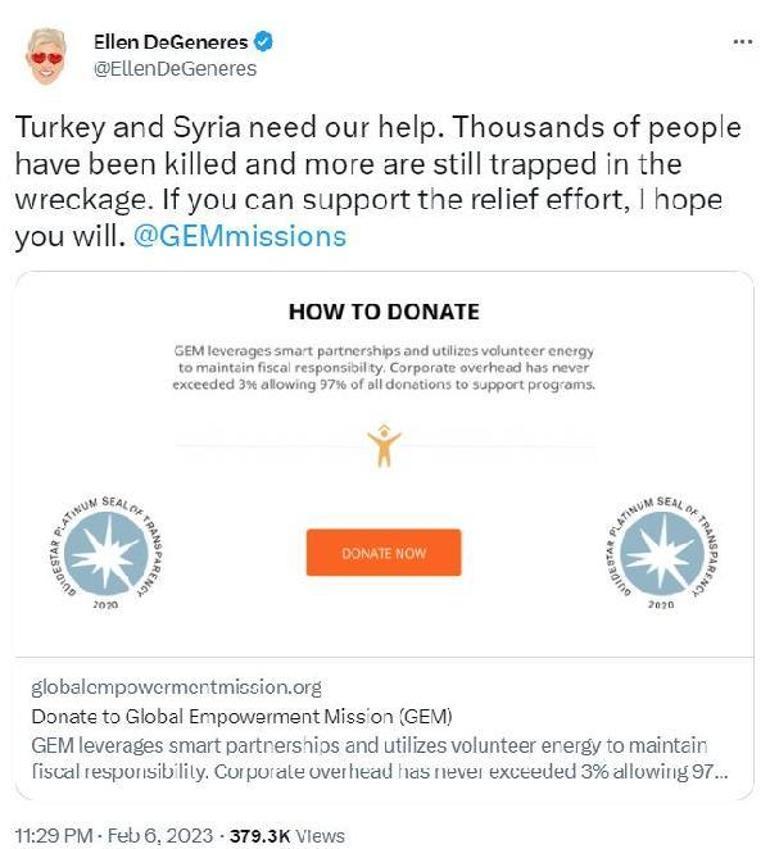 1 EMPLOYEE LOSE LIFE IN IDLIB On
the other hand, Doctors Without Borders (MSF), a French-based Nobel Peace Prize-winning non-governmental organization, launched a donation campaign to support the growing needs in the region. MSF stated that one of its personnel living in Idlib died in the earthquake.
The civil aid organization CARE, which has been serving in 111 countries for 75 years, announced its campaign by emphasizing that the earthquake victims also fought the freezing cold in the "most severe earthquake disaster of the last 100 years" in Turkey and Syria. Other organizations that launched the aid campaign included OXFAM, UNICEF, Save the Children, British Red Cross and Islamic Relief.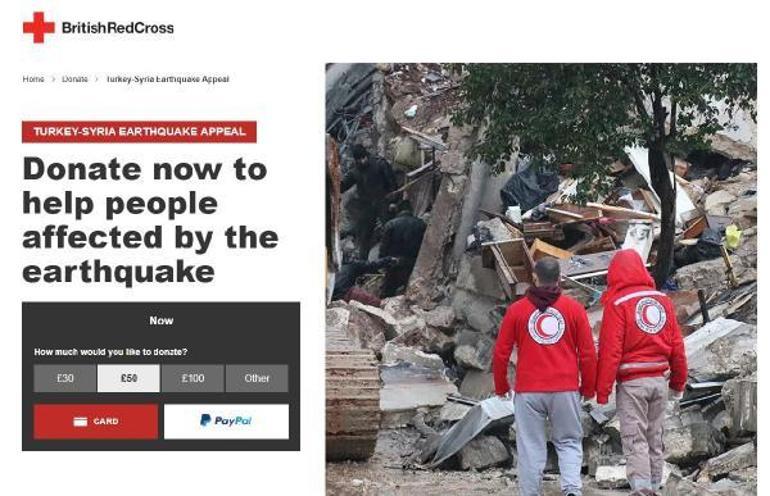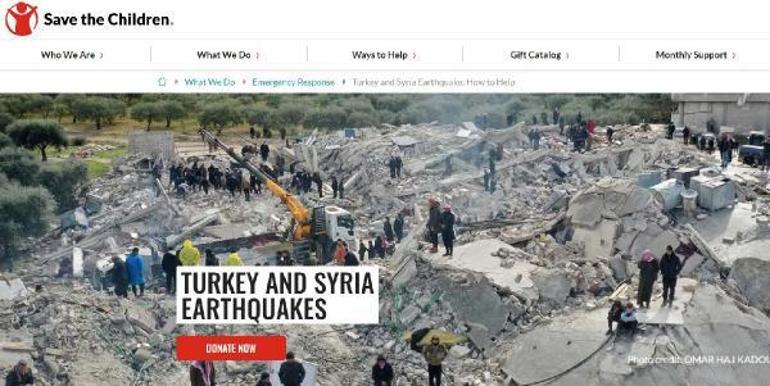 FLAGS HALF HALF AT NATO HEADQUARTERS
Due to the Kahramanmaraş-centered earthquake disaster, the flags of NATO Allied Ground Command (LANDCOM) in Izmir, NATO High Headquarters of Allied Powers Europe (SHAPE) in Belgium, NATO Headquarters in Brussels and NATO Allied Command Transformation (ACT) in the USA were at half-mast. withdrew.