News
Turkish ambassador welcomed Chinese rescuers in Beijing
The teams sent to Turkey from China and Hong Kong Special Administrative Region to participate in the search and rescue operations carried out in the disaster area after the Kahramanmaraş-centered earthquakes were greeted by Turkey's Ambassador to Beijing Abdulkadir Emin Önen when they returned to China.
A team of 82 people sent by the Chinese government and a team of 59 people sent by the Hong Kong administration set off from Adana after completing their work in the disaster area. The teams that left Turkey returned to their countries. Turkey's Ambassador to Beijing Abdulkadir Emin Önen, Deputy Minister of Emergency Management of China Xu Jiaai, Chief Secretary of the Hong Kong Special Administrative Region Chen Guoji, and China State Council Hong Kong and Macau Affairs General Manager Wang at the ceremony held at Beijing Capital International Airport for the rescue teams. Lingui joined.
"You ran to our aid in a short time"
Ambassador Önen, in his speech at the ceremony, said, "After the earthquakes in Kahramanmaraş, which is described as the disaster of the century, search and rescue teams from many parts of the world flocked to our country. You came to our aid in a short time. You worked in harmony with our local staff in the field and saved many lives. I thank you all individually. Your immediate support after the disaster of the earthquake will always be remembered. I would like to take this opportunity to reiterate my gratitude to the government of the People's Republic of China, the Hong Kong Special Administrative Region administration and all relevant Chinese authorities for leading the organization to take place."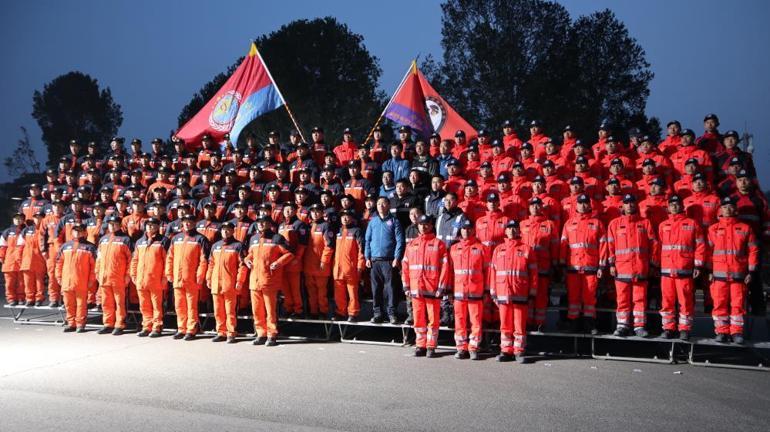 Speaking to İHA after the ceremony, Beijing Ambassador Abdulkadir Emin Önen reminded that they continue to organize the sending of aid together with Turkey's 4 consulate generals in China at the crisis desk established in Beijing after the earthquake. Ambassador Önen said, "So far, the amount of aid we have delivered from China to Turkey has exceeded 600 tons. Among them, we delivered over 10 thousand tents, 112 thousand blankets and sleeping bags, nearly a thousand generators, heaters and many first aid materials, which is one of the most important items of need, to our country.
Pointing out that Turkish citizens also support them, Önen said, "We are not alone in aid, many of our volunteer citizens act together with us. We are doing this event together with them. We work on a 24/7 basis. We continue to deliver these aids to our country by using the cargo sections of THY cargo flights and passenger flights."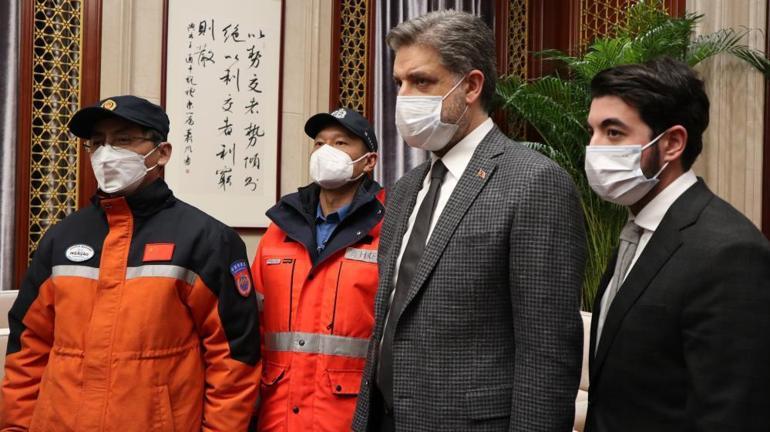 82 PEOPLE SENT A TEAM
The Chinese government sent a team of 82 people on 7 February to participate in search and rescue efforts after the earthquakes, the epicenter of which was Kahramanmaraş. A team of 59 people sent from the Hong Kong Special Administrative Region to Turkey also joined the said team, which went from mainland China.
In a statement made by the Chinese Ministry of Foreign Affairs, it was stated that the total number of official and civilian search and rescue personnel sent from China to Turkey reached 441.