News
Thousands of people wanted to adopt! Here is the name of the miracle baby Aya and her new family.
Baby Aya, born under the rubble in Syria and named Miracle, was given to her only surviving relative, her aunt and her husband. Speaking to AP, the family announced that they named the baby after his mother, who died.
After the Kahramanmaraş-centered earthquakes that caused thousands of loss of life in Turkey and Syria , Syrian baby Aya, one of the most talked about images in the world and called 'miracle', is now with her new family.
BORN UNDER WASH
Born under a rubble in the town of Cinderes in Afrin, northeast Syria, baby Aya was still connected to her mother by the umbilical cord when she was rescued.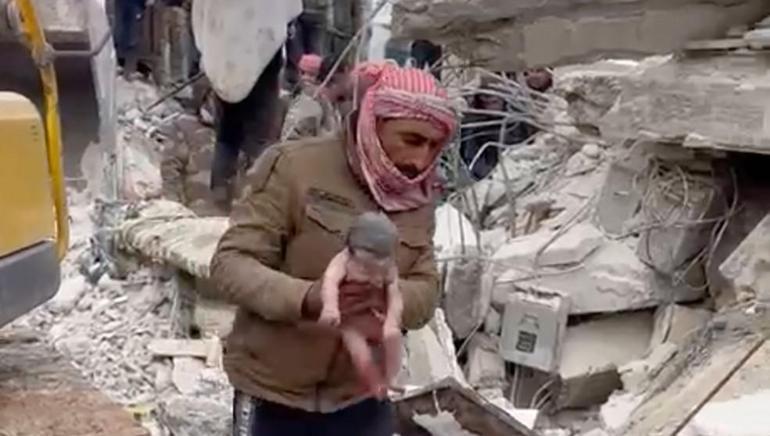 THOUSANDS OF PEOPLE WANTED TO ADOPT
The image of the baby rescued by the search and rescue teams made a worldwide impact and became a symbol of hope in the earthquake.
When it was learned that Aya's mother, father and four siblings, who were taken to a hospital in Afrin and treated, died under the rubble, thousands of people around the world wanted to adopt the baby.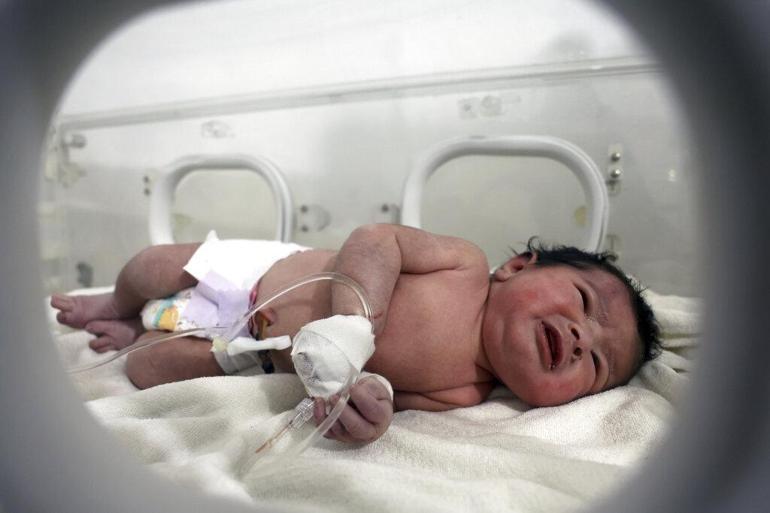 A view of Baby Aya
from the hospital Even the hospital announced that there were attempts to kidnap the baby and that special security measures were taken.
NAMED HIS MOTHER
After DNA scans, the miracle baby was given to her only surviving relative, her aunt and her husband, Khalil al-Sawadi.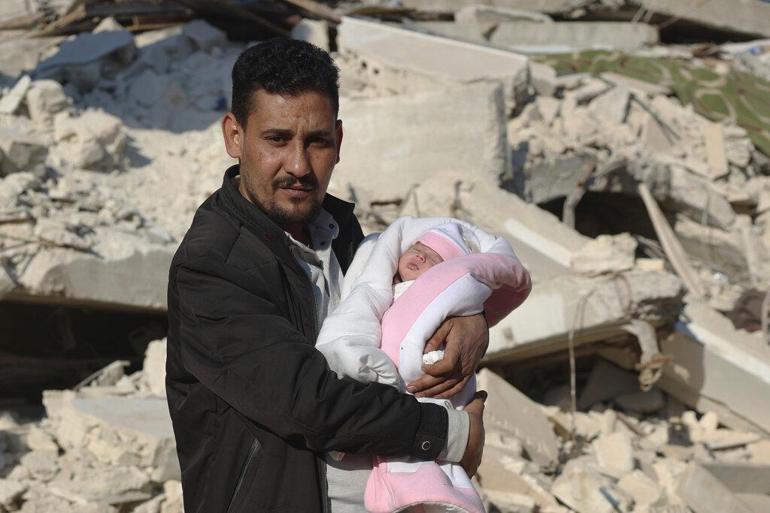 Khalil al Sawadi and his wife Hala have six children
Speaking to the Associated Press (AP) News agency, Khalil al-Sawadi stated that they named the baby 'Aya', which means miracle after The Earthquake , After His Mother's Name 'Afraa' and said, "He is one of my children, I will never separate him from my own children. Except for this baby, he is one of my children. "No one is alive. He will keep the memory of his father, mother and siblings alive .  "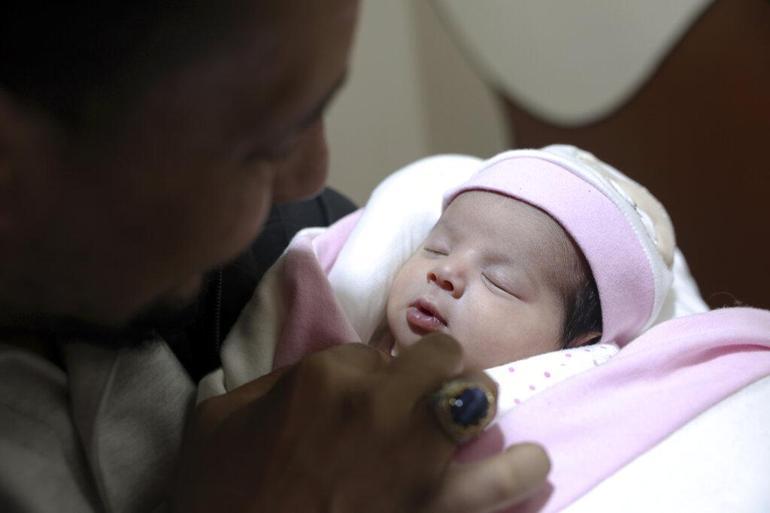 The earthquake, the epicenter of which was in Kahramanmaraş, also caused great destruction in Syria. More than 5,800 people have died in the earthquake so far. 
White Helmets carry out the search and rescue efforts in Cinderes.
Mohammed al-Adnan, one of the journalists in the town, told the BBC : "The situation is catastrophic. There are many people under the rubble. There are still some things we haven't been able to get out," he said.
Mohammed al-Kamel said : "As the buildings are in such a bad condition, the rescuers themselves can become victims. We will continue to work," he said.