News
They tried to steal Banksy's work in Ukraine!
Kyiv Region Governor Oleksiy Kuleba announced yesterday that the famous mural painter Banksy's work in Hostomel was cut from the wall and dismantled, but the police seized a suspect and the cut piece.
In his statement, Governor Kuleba announced that Banksy's painting, which he painted on the wall of a house damaged by missile attacks, was cut from the wall by a group of suspects and removed, but the police seized one of the suspects and the artwork at the scene.
Expressing that the work was not damaged, Kuleba stated that they had a meeting with the Ministry of Culture about the preservation and future of the work. Emphasizing that Banksy's works in the country are under the protection of the police, Kuleba said that such works are a symbol of Ukraine 's struggle.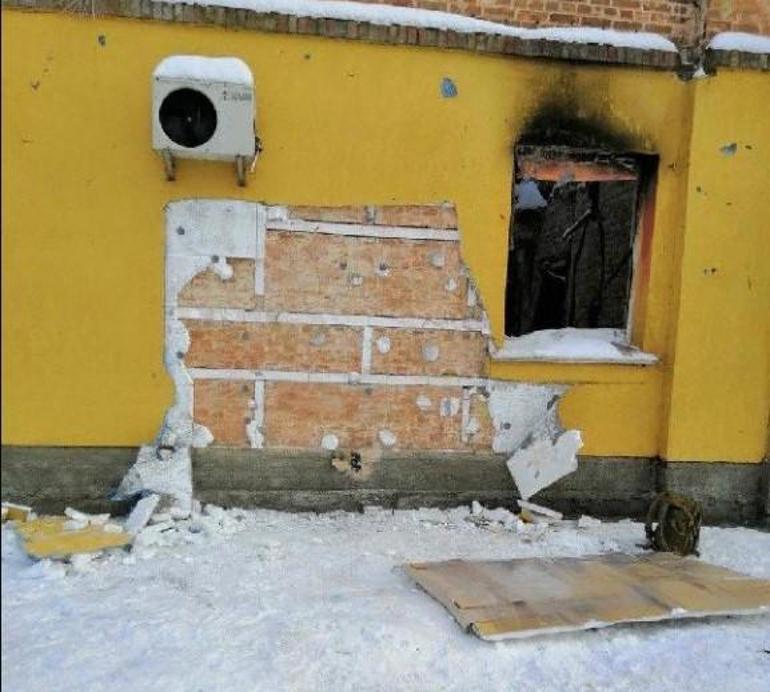 The Work , which depicts a woman in a gas mask, her hair wrapped in a curling iron, wearing a dressing gown and holding a fire extinguisher, appeared on a yellow wall one day after the invasion of Ukraine, and Banksy confirmed that it belonged to him by sharing images of the work.
GOING ON SALE FOR MILLIONS OF DOLLARS
Banksy is known as a world-renowned mural painter whose identity remains anonymous. Usually, his works appear on the wall and only when he shares it on his social media account, it is confirmed as his own. Banksy's works, which he rarely sells, often go on sale for millions of dollars.