Game News
The Xbox controller in the new Stellar Shift edition is gorgeous
The Xbox controller in the new Stellar Shift edition is gorgeous.
The new Stellar Shift Special Edition Controller is already available on Amazon. By purchasing it, you also receive an exclusive wallpaper for the Xbox Series X/S.
Microsoft recently unveiled a new version of its Xbox Wireless Controller, the Stellar Shift Special Edition, which in turn takes up the style of the previous Aqua Shift model. The new controller recalls the colors of galaxies, stars, and deep space.
This beautiful edition once again demonstrates Microsoft's care in offering its users an extremely wide range of controllers full of customization opportunities.
The triggers of the controller are covered in a comfortable non-slip grip, which we also find on the back buttons and on the rear body. The hybrid D-pad offers extremely high control precision. For the rest, it is the excellent controller that we already know and which – but this is our personal opinion – has been the most important standard in the sector for years.
Icing on the cake. Those who purchase the Stellar Shift Xbox Controller will also receive an exclusive dynamic background – also themed Space – for the dashboard of their Xbox Series X and Series S consoles. To unlock it, simply connect the controller to the console. Upon first activation you will also receive the wallpaper.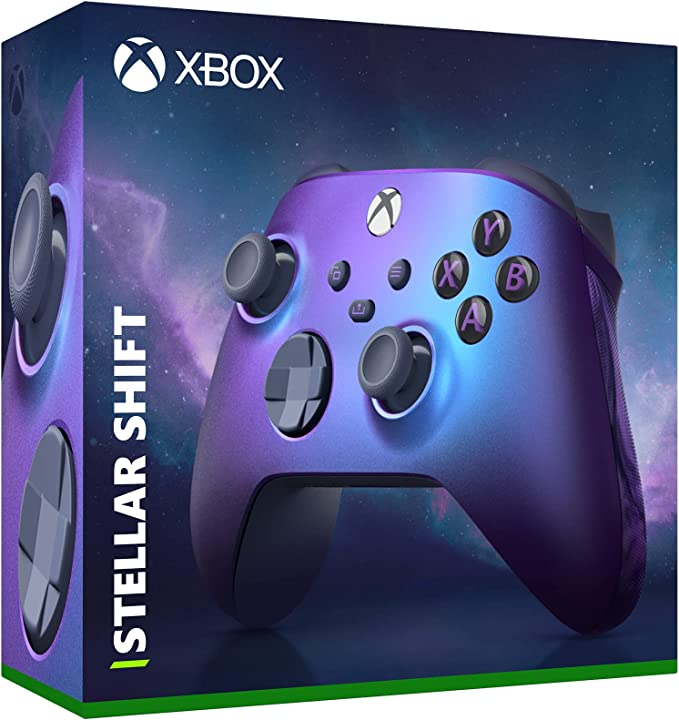 The new Stellar Shift Special Edition Controller is available for purchase now. You can find it on the Microsoft store and at some authorized resellers. At launch it is offered at 64.99 euros and you can already book it on Amazon: