News
The world is shaken by this image… Putin revealed Çeget!
While the war in Ukraine continued at full speed, this photo from Russia fell on the agenda like a bomb. Russian President Putin, who intimidated the West, revealed Cheget…
The bloody war that started with the order given by Russian President Putin in February last year continues to die.
The photo from Russia, which continues the war against Ukraine, which strengthened its hand on the field with the help of the West's tanks, alarmed the world.
Saying 'We will deploy more than tanks', Putin intimidated the West, and made a nuclear threat by revealing the Russian leader Cheget.
The British Mirror newspaper wrote in the news it presented to its readers with the headline 'A chilling threat to the West' that the Russian leader brought his briefcase with him during his official visit, which allowed him to carry out a nuclear attack.
Images of those moments were shared with the World By The International News agency AP .
In the shots in question, Putin's bodyguards are seen carrying a nuclear briefcase when he lays a wreath at a monument.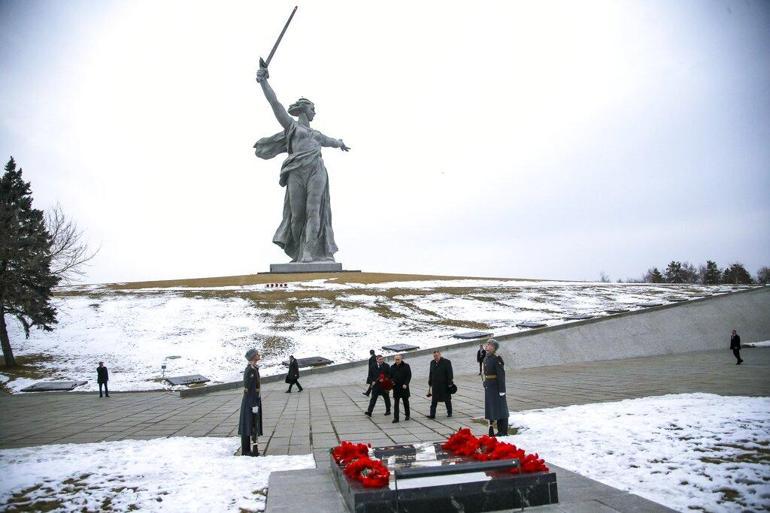 CODE NAME: CEGET
The bag that Putin keeps with him and the system he carries have been developed with the latest technology.
It looked like a 'Bond' type bag during the Gorbachev and Yeltsin era. During the Putin period, it became more 'compact' and its name was changed to 'Çeget'.
Cheget is the name of a high mountain in the Circassian region of the Caucasus.
According to a military expert speaking to the Russian state channel, the previously created war codes are transmitted to the command center via a flash memory via the bag.
PUTIN GIVEN 'IMMEDIATE ORDER', USA TAKES ACTION
Recently, Putin had urgently ordered a second test of the hypersonic Satan-2 nuclear missile by the end of the year.
After Putin 's instruction, the United States had made an arrangement that would increase the nuclear weapons capacities of newly developed warships belonging to its navy.
ALL CAPITALS ARE IN RANGE
Known as the RS-28 Sarmat missile, Russia's deadly weapon, which can hit targets on the other side of the world, also has a range that can reach London, the capital of England.
It is stated that Satan 2 is 2000 times more powerful than the atomic bombs that the USA dropped on the Japanese cities of Hiroshima and Nagasaki during the Second World War.
In other words, Russia is reaching the capacity to hit all European capitals with the missile in question within the framework of deterrent power. According to the US press, it is also within the range of the missile in the USA.
EXPLANATION LIKE CONFESSION FROM USA
General David Thompson, Vice President of Operations of the US Space Forces, made statements such as confession about China's growing military space potential.
Asked whether China had first-strike capability in space, Thompson's answer was 'there is potential'.