News
The world is locked into critical messages from leaders
As the first anniversary of Russia's attack on Ukraine on February 24 approaches, the critical 72 hours that will shape the fate of the world have begun. The messages to be given by the parties in the next three days will determine the new balances.
The parties are making thorough preparations for the first anniversary of the war. US President Joe Biden is coming to Europe today after a long break. Biden, after discussing the point reached in the Ukraine war with Polish President Andrzej Duda in Warsaw, the capital of Poland, and meeting with the leaders of the NATO eastern wing countries Bulgaria, Romania, Hungary, Latvia, Lithuania, Estonia, Czechia, and Slovakia, at around 6 pm tomorrow evening in Warsaw. He will appear on the balcony of the Kubitski Palace in Istanbul and give a speech that contains important and even vital statements.
WHAT WILL BIDEN SAY
White House National Security Council Strategic Communications Coordinator John Kirby has already described Biden's speech as "historic". It is said that on the basis of Biden's speech, NATO, as well as the United States, personally gave security guarantees to all former Eastern Bloc countries around Russia, including Ukraine. It is unclear whether Biden will meet with Ukrainian leader Volodymyr Zelenski during his two-day visit to Warsaw.
Putin will also speak
Russian President Vladimir Putin On The Anniversary Of The War is also preparing. While Putin is required by law to give a speech to the Russian parliament once a year, he did not deliver this speech last year due to the war. Russian leader Putin will deliver his 'historical' speech on Tuesday, February 21 at 12:00. While it was predicted that Putin would say "continue" in the "continue the war or okay" debate, Putin, who will gather 200,000 supporters in Luzhniki, Moscow's biggest stadium, on the evening of the same day, changed the name and goals of the ongoing war and said, "Western". We are fighting to thwart Russia's attack on Russia".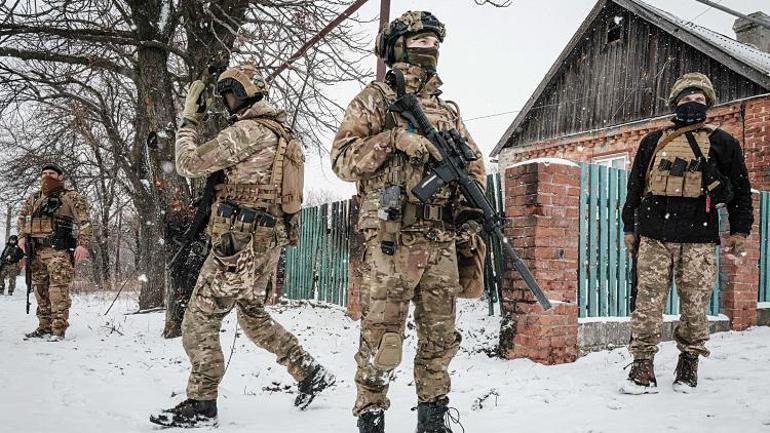 BEIJING TERRIBLE
Considering that the Ukraine crisis between Russia and the West is about to take a much more dangerous dimension, the Chinese government has broken its silence that has been going on for nearly a year. China's permanent representative, Zhang Jun, who made a speech at the UN Security Council on February 17, said, "The world cannot bear this crisis any longer. Russia and Ukraine should declare a ceasefire immediately. "Negotiations should be initiated without delay to create a permanent and satisfactory new security architecture between Russia, the USA, European countries and NATO," he said. China also reiterated its view that it is absolutely unacceptable for the world to be plunged into a nuclear war because of the Ukraine war.
German Foreign Minister Annalena Baerbock stated that if the People's Republic of China "wants to serve the world well", it should discourage Russia from its annexationist behavior. Baerbock also addressed Russian leader Putin and said, "Putin can do the world a great favor by turning his stance 360 ​​degrees, which he has followed so far." Former Russian President Dmitriy Medvedev, taking advantage of the German minister's "360 degree" blunder, said, "What kind of ignorant rulers are there in the West. What do you mean, when Baerbock says '360 degrees', he wants Russia to maintain its current foreign policy line".
ENGLAND DOESN'T EXPECT POSITIVE STEPS FROM MOSCOW
British Prime Minister Rishi Sunak, who expressed at the Munich Security Conference that Russia does not intend to take a step back by changing its attitude, said, "This war started by Russia should only end with the victory of Ukraine. Other options mean taking the world hostage by Russia. For this, we must supply Ukraine with much more artillery, armored and air defense systems. Britain is ready to be the first country to issue long-range missiles to the Kiev administration.
'DO NOT PROVIDE WEAPONS' WARNING FROM USA TO CHINA
US Secretary of State Antony Blinken told US CBS television that he had a meeting with his Chinese counterpart, Wang Yi, during the Munich Security Conference. Blinken said he expressed "deep concern" during that meeting "the possibility of China providing deadly material support to Russia". Saying that they have seen Chinese private companies supply non-lethal materials to Russia for use at the front, the US Secretary of State noted that there are signs that these companies are now considering the export of deadly materials to Russia. Blinken added that there is no real distinction between private companies and the state in China.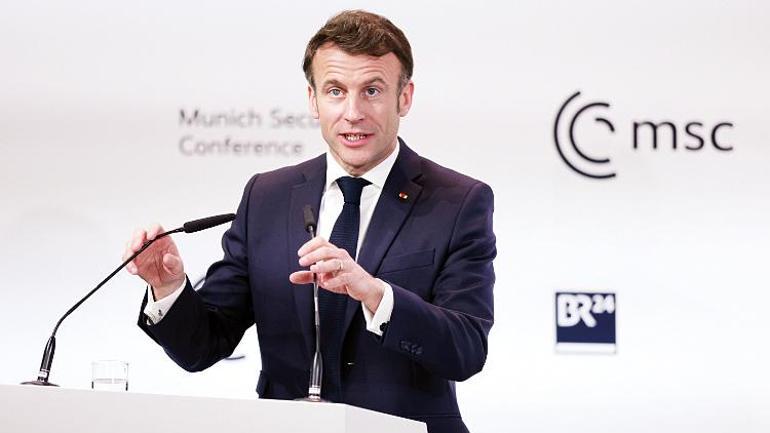 MACRON: RUSSIA MUST BE DEATH BUT NOT CRUSHED
French President Emmanuel Macron, in his statement on Russia's war in Ukraine, said that Russia should be defeated but not 'crushed'. Speaking to the French media, French President Macron said that Western countries should increase their military support for Kiev. "I want Russia to be defeated in Ukraine, I want Ukraine to be able to defend its position," Macron said. On the other hand, the French President said that he is against those who want to see Russia "oppressed" by prolonging the war.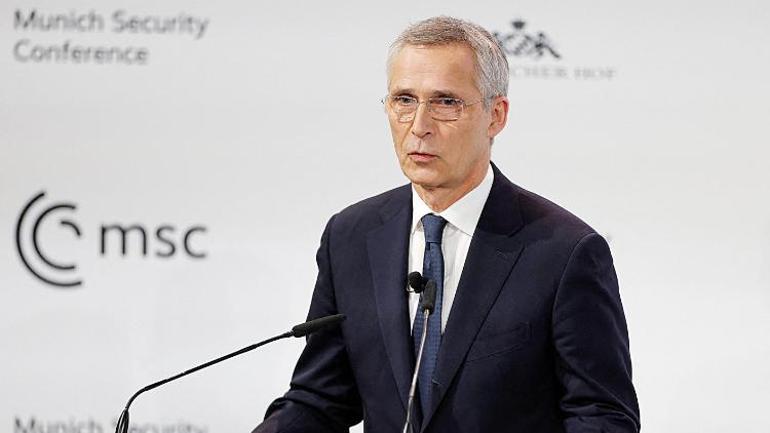 STOLTENBERG: THE WAR IN EUROPE MAY ALSO BE IN ASIAN
NATO Secretary General Jens Stoltenberg said: "The war that is in Europe today may be in Asia tomorrow. "The war in Ukraine shows that security is global, not regional," he said. Speaking on the second day of the Munich Security Conference, NATO Secretary General Stoltenberg said, "What is in Europe today may be in Asia tomorrow. So the war in Ukraine shows that security is not regional but global. In this new and more controversial world, we can no longer treat defense as optional. It's a requirement. We must also secure our cyberspace, supply chains and infrastructure. Many argued that importing Russian gas was purely an economic issue. This is a political issue. Because Europe's dependence on Russian gas has made us vulnerable. Therefore, we should not make the same mistakes with China and other authoritarian regimes.
CLIMBS INVOLVED IN UKRAINE
While the world is looking for a way out of The Ukrainian war, there are intensifying conflicts on the front every day on the anniversary of the war. Russia uses all its forces in the direction of Lugansk, Donetsk, Zaporozhye and Kherson. The force of about 100,000 people, including the "Wagner" mercenary company, is marching on the towns of Liman and Lisichansk in the Lugansk region, and the towns of Bahmut, Avdeevka, Marinka and Vugledar in the Donetsk region. Military observers say that both sides are losing at least 300 soldiers a day. The attacks of Russia to hit the infrastructure with missiles in Ukraine, which has been applied for 5 months, continue uninterruptedly.