News
The spirit of solidarity from around the world: Europe with one voice
The spirit of solidarity from around the world: Europe with one voice.
In the disaster caused by the earthquakes, the search and rescue efforts of the foreign teams gradually give way to aid campaigns that will help to cope with the winter conditions such as the provision of shelter, tents, generators and heaters. Support continues in this direction from all over the world.
The EU, Which Took Action After The Earthquake when Turkey communicated its needs and took concrete steps to meet them in a very short time, acted in high-level cooperation and coordination with Ankara.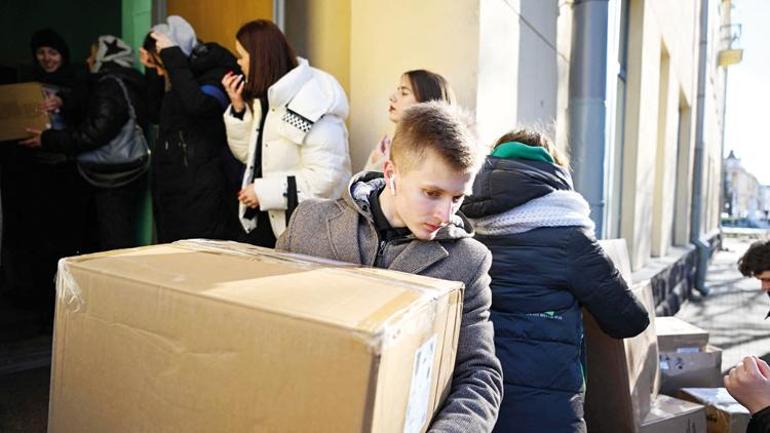 Aid campaign continues in Belarus.
THEY ESTABLISHED HOSPITALS
In the context of the Civil Protection Mechanism activated by Turkey, 21 EU members and 3 participating European countries sent 32 search and rescue teams and 6 medical teams. .Spain, France and the UK, which is no longer a member of the EU, set up a field hospital. Belgium and Italy will follow these countries. The EU has also activated its own strategic reserves. In this context, 500 temporary shelters, 2,000 tents and 8,000 blankets were sent to the earthquake-affected areas. 16 EU members also sent shelter-oriented equipment. The EU's 'urgent' coded cash aid is currently at the level of 3 million Euros (60 million TL).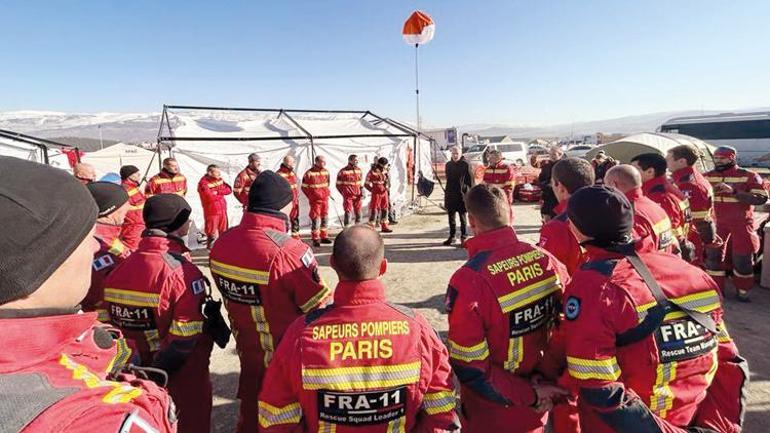 France established a field hospital in Adıyaman.
NATO IS ALSO IN ACTION
Turkey's NATO allies, most of whom are EU members, also responded very quickly to the demands. On the second day of the earthquake, approximately 1500 personnel, experts in various fields, from more than 20 countries, including Finland and Sweden, which are waiting to become members, were sent to Turkey through the Euro- Atlantic Disaster Response Coordination Center (EADRCC). NATO continues its preparations to establish temporary shelter facilities, which are used in exercises and consist of headquarters complexes.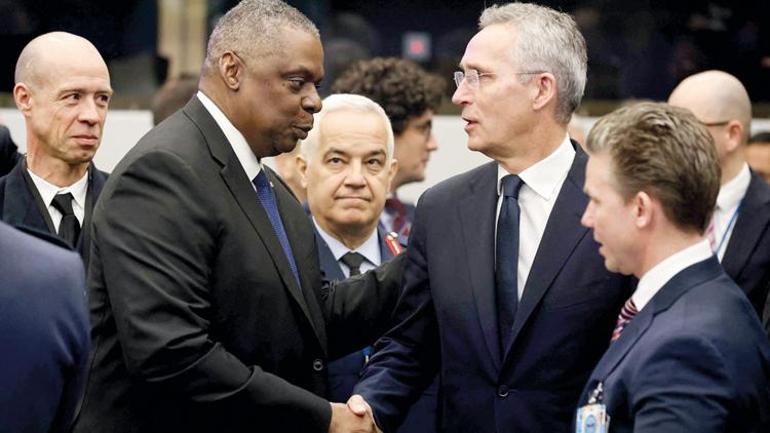 NATO defense ministers met in Brussels yesterday.
'HELP MUST CONTINUE'
After the first needs are met, only one voice emerges from the West wing: Aid must continue. The donors' conference that the EU Commission and Term President Sweden
are planning to hold in Brussels in March is seen as a serious example of solidarity.
Saudi Arabia sent aid to Syria's Aleppo Airport by plane. The UN announced the start of aid transit through the closed Cilvezgözü and Öncüpınar border gates in Turkey.
EU Commission Member for Crisis Management Janez Lenarcic said that they are determined to increase and maintain support. NATO Secretary General Jens Stoltenberg also emphasizes that support to Turkey should continue at every opportunity.