News
The hardest match has come to him! The story of Stéphanie Frappart, the first woman to manage a World Cup…
French referee Stephanie Frappart, who managed the FIFA 2022 World Cup Group E match between Costa Rica and Germany, became the first female referee to blow a whistle in the 92-year World Cup history. In a game with a very high difficulty level. The story of 38-year-old Frappart, who stands out with his decisions, talent and leadership in football, which is a male-dominated sport.
Last night at 22:00, a first in the history of World Cups took place at Al Bayt Stadium. The female referee trio consisting of Stéphanie Frappart (France), Neuza Back (Brazil) and Karen Diaz (Mexico), walking confidently in front of the players, managed the third and last match of Group E, where Germany defeated Costa Rica 4-2.
French referee Stephanie Frappart (38), who has achieved many firsts in her personal history, became the first female referee to blow the whistle in the 92-year World Cup History, Which Has Been Held Since 1930.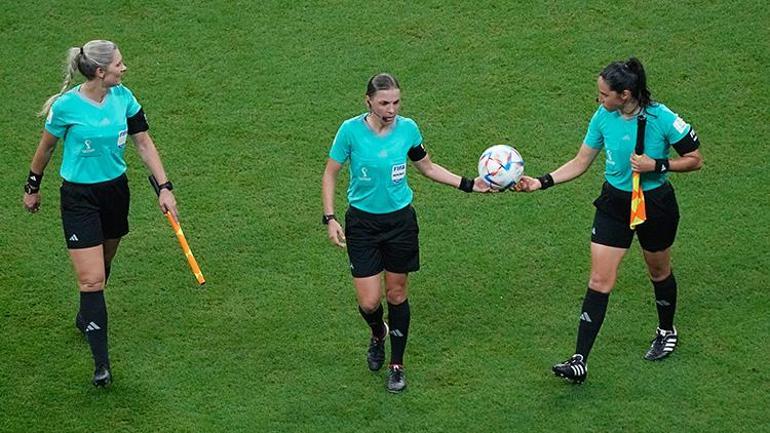 The match played between Costa Rica and Germany was moderated by a female referee trio consisting of Stéphanie Frappart (France), Neuza Back (Brazil) and Karen Diaz (Mexico). Photos: AP
The experienced referee, who managed the match with a high degree of difficulty, which resulted in Germany's elimination, drew attention with his composure and self-confidence
But how does the inspiring life story of Frappart, who showed a successful management with his decisions in the match that went down in the history of the tournament, mean for female referees? Here is the referee who made history…
'A GREAT SUCCESS FOR ALL OF US'
The 38-year-old Frappart, who has been a long-time match manager in the French Ligue 1 and first made his name known to the whole world by blowing the whistle in the UEFA Super Cup final held in Istanbul in 2019, was the first female referee to serve in the 2022 FIFA World Cup Qualifiers last year, on March 27. In 2021, he directed the match in which the Netherlands defeated Latvia 2-0.
Of course, among the referees who presided over the 2022 World Cup , Frappart is not limited to the trio of Back and Diaz. Salima Mukansanga from Rwanda, Yoshimi Yamashita from Japan and Kathryn Nesbitt from the USA.
The 2022 Qatar World Cup was a surprise for Frappart. The French referee, who learned of the assignment made by FIFA in May, told CNN Sports, "I couldn't believe it when I heard it; but after two or three minutes I realized how great it is to run a match at the World Cup. "This was an important success not only for me, but also for my family and other French referees . "
Lale Orta, who has been a referee in men's leagues for 20 years, is Turkey's first female referee with FIFA Badge, first female football coach, first female match announcer, first female Central Referee Board Member, first female UEFA observer and first female UEFA trainer.
HOW DID FRAPPART CLIMB THE CAREER STAGE?
There is no doubt that FIFA's selection of Frappart, in addition to the important achievements he has shown throughout his career, has signed many firsts with his dedication and talents.
Born in Paris suburb Le Plessis-Bouchard on December 14, 1983 and growing up in touch with nature, Frappart grew up as a football-loving child from his father. At the age of 13, the biggest difference that distinguishes him from other peers was that he chased after the leather circle for hours.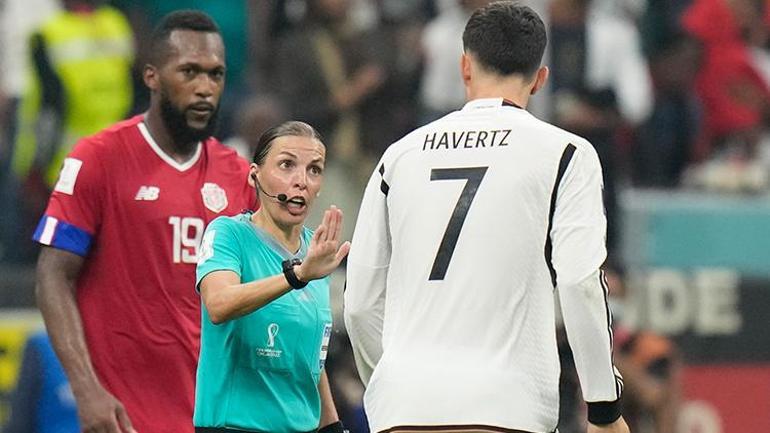 STARTED WHISTLE AT 19 YEARS OLD
Realizing his close relationship with football, his father enrolled Frappart at the young age to FC Herblay-sur-Seine and later FC Pierrelaye football clubs. Frappart began to impress with his midfield successes at that age.
Frappart worked stubbornly to achieve firsts in the men's game. Frappart, who was enrolled in a refereeing course at the age of 18 in parallel with his active football career, realized at a very early age that he was alone in this world.
Frappart, who successfully completed the course and started to appear in amateur league matches, started playing the whistle in men's games at the age of 19. It was successful; He was determined and most importantly, being on the field was inspiring to all men and women.
Orta and his friends, who broke ground in Turkish football, have worked to popularize women's football and to establish a women's league. Referring to her efforts at that time, Orta said, "We thought there should be a female trainer. At the meeting held for the establishment of women's leagues, they said who would like to attend these coaching courses. Me and my friend raised our hands. But there is a quota. They said we can only accept one woman. In 1985, my friend and I flipped a coin. I won. I started the coaching course in Sarıyer," he says.
 SUCCESS ON SUCCESS…
Frappart began refereeing in the French third division Championnat National in 2011. She became the first woman to referee Ligue 2, the French second division, three years later. She then took part in the 2015 FIFA Women's World Cup in Canada, she.
Appointed To Serve At The 2019 FIFA Women's World Cup In France on 3 December 2018 , Frappart managed the final of the tournament played between the United States and the Netherlands after her successful performance. His success in international tournaments carried him to the top.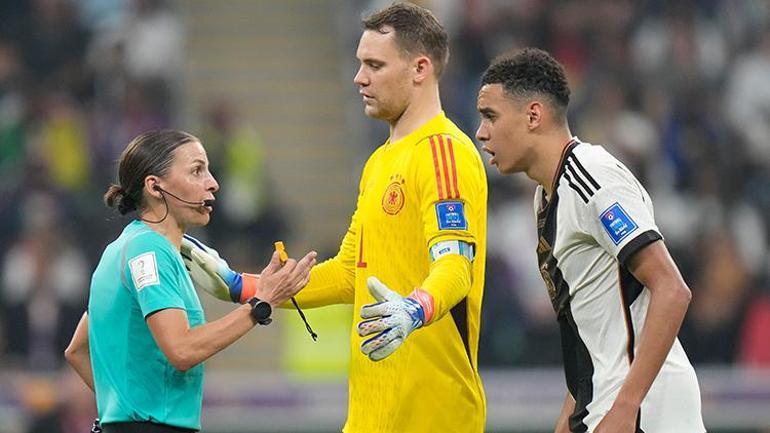 The 38-year-old French referee, who has come to a turning point in his refereeing career, which he has displayed with great devotion for years, became the first female referee to take charge in Ligue 1 in April 2019. After that, Frappart was first commissioned for the match between SC Amiens and RC Strasbourg on 28 April 2019.
Being the first female referee to blow the whistle in the Champions League by refereeing the UEFA Champions League match played between Juventus and Dynamo Kyiv on 2 December 2020, Frappart brought her to the agenda. But the 38-year-old French referee's achievements did not end there.
In March 2021, Frappart became the first female referee to serve in the FIFA World Cup qualifiers, with the official match between the Netherlands and Latvia.
Orta is very successful in the coaching course, both with his will and success and with fate taking his side. Recalling those days, the successful referee said, "I have been a referee for 20 years. I spent 20 years struggling. I've always set goals to keep my place and 'how can I get higher'. As I enlarged the target, obstacles appeared in front of me. When my UEFA cockade arrived, they handed it to me at meetings instead of giving it to the other referees in a ceremony as they did. However, we see today that a French female referee moderated the 2019 Super Cup match. What matters are physical performance, refereeing ability, and managerial skills," she says.
'I AM LIKE A ROLE MODEL AS A FEMALE REFEREE'
"In 2019, when most people saw me on the street, they wanted to come and meet me. From that point on, I felt that my life had changed," said Frappart. "Therefore, as a female referee, I am like a role model. I think this also inspires women to take more responsibility in society and business life . "
However, according to CNN's report, it is seen as an obvious contradiction that there are serious restrictions on women's rights in the host country of the tournament, where these historic steps towards gender equality in football were taken.
Answering CNN's questions on this matter, Frappart said, "I have been in Qatar many times for the preparations for the World Cup. I have always been well received. I don't know how the living conditions are in Qatar. I didn't decide to go there or host the World Cup there," he said.
"It's hard to say right now, but I hope this World Cup will improve the lives of Qatari women."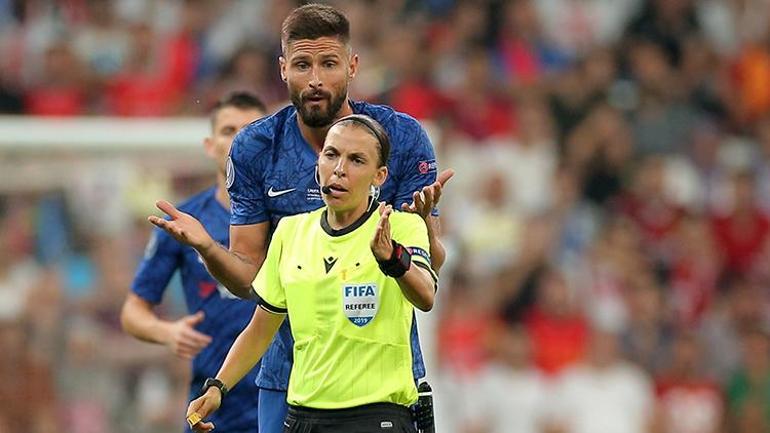 'REFEREE FAULT IS MORE IMPORTANT THAN PLAYER'S FAULT!'
In a very big organization like the World Cup, the pressure of managing the match is much higher than expected. According to Sky Sports estimates, a referee can make more than 245 decisions in a single match. Just one small mistake could change the fate of the World Cup.  
"A referee's mistake is more glaring than a player's mistake," says Frappart, noting that refereeing mistakes can have serious consequences for the fate of the tournament.
"When you lose it's easy to say it's the referee's fault, not the team's fault!"
Saying, "You know that every decision is important and will make a difference for the team, " Frappart humorously states that he has more difficulties in the local leagues:
"If you have directed the matches of amateur clubs, you know that the pressure of the audience you know is much more difficult."
"It was not easy for them to intimidate a woman to act as a referee in a Turkey that has the mentality that football is a man's game. For example, there were administrators who said to me, 'What if you make a mistake, then what will we make a statement to the public?' I told them, 'Whatever you say when the male referee makes a mistake, you will say the same thing for me'. They were afraid to assign me to important matches. Years later, the same people said, 'Can you forgive us?
Tulip Medium
 'IF YOU ARE A WOMAN, YOU HAVE TO PROVE YOURSELF TO THEM AT EVERY OPPORTUNITY!'
In particular, Frappart says that female football referees are constantly under the scrutiny, and that women are not welcomed as they enter the traditionally male-dominated field of "soccer" and "authoritarianism".  
The 38-year-old French referee said, "Not only in football, I think you are under the microscope in everything you do as a woman. You have to prove at every opportunity that you are worthy of the task you are in. If you provide this, you are allowed to continue!" made the statement.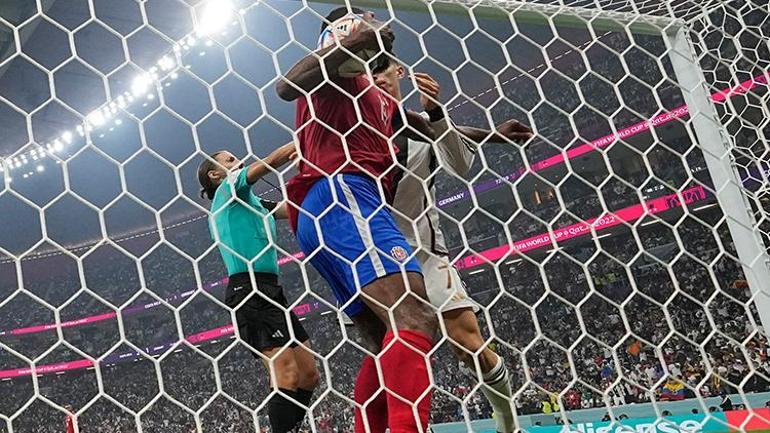 'THIS STEP WILL SHOW THAT FOOTBALL IS OPEN TO EVERYONE'
At this point, Stephanie Frappart broke the taboos of football. Answering questions about the French referee before the Costa Rica-Germany match, Costa Rica coach Luis Fernando described Frappart's appointment as a World Cup referee as a step in the right direction in a "very sexist sport" and added:
"It was very difficult for football to get to this point. I think this step will be positive for football. In particular, it will show that football is open to everyone."
Rwandan referee Salima Mukansanga told CNN Sport that she had never seen a female referee who could be a role model for her. "I have worked hard and followed their dreams inside the world shaped by men. Because there was no other female referee around me that I could take as an example," said Mukansanga:
"We had only one referee in Rwanda who went to the World Cup twice. He inspired me and I worked hard to be like him."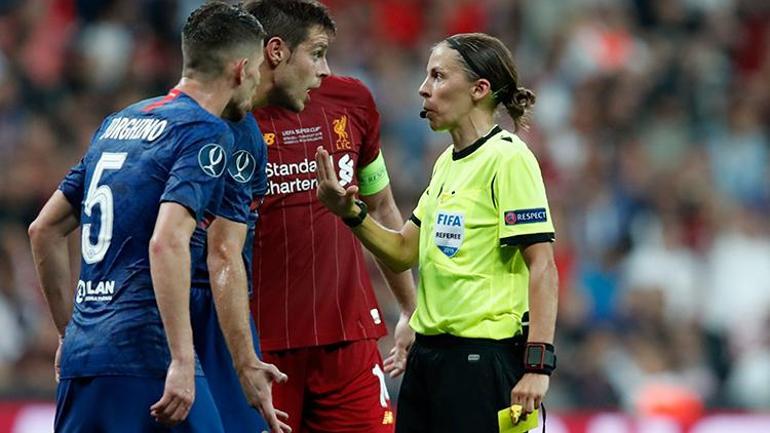 THE NUMBER OF WOMEN REFEREE INCREASED 72 PERCENT IN 4 YEARS
The dream of Frappart, who thinks that women refereeing and managing matches in major tournaments such as the World Cup will encourage more women to referee, is slowly coming true.
According to the Football Association (FA), the influence of referees like Frappart has already begun to bear fruit. Between 2016 and 2020, there was a 72 percent increase in the proportion of female referees in England.
Expressing that the number of female referees should be increased rapidly, Frappart said, "When you see more female referees while watching the matches, it will mean 'it will be possible for me to do this' for women. If you don't see female referees, you can't expect them to say 'I want to be a referee' .