News
The eyes of the USA are on this case! The accusations against the millionaire lawyer are mind-boggling
The eyes of the USA are on this case! The accusations against the millionaire lawyer are mind-boggling
Alex Murdaugh, the heir to one of the most well-known families in the US state of South Carolina, is accused of first defrauding his clients of millions of dollars and then murdering his wife and son to cover up their crimes. 
The brutal murder of a mother and her son. Millions of dollars stolen. A fatal boating accident and a maid falling to her death.
It's hard to believe that all of this happened to the same family. Moreover, this family is one of the most well-known families in the US state of South Carolina.
The country is currently witnessing one of the most confusing and curious cases of recent years. The person prosecuted is 54-year-old lawyer, Alex Murdaugh.
Alex Murdaugh's ancestors are one of the wealthiest and most influential families living in southern South Carolina.
The Murdaugh family has dominated the area's real estate market for over a century. Moreover, Murdaugh's father, grandparents, and great-grandparents served as attorney generals in various South Carolina cities for many years.
Alex Murdaugh is currently charged with two separate murders. Prosecutors allege that Murdaugh killed his wife and son to cover up his financial crimes.
BOMB INJECTION AFTER 2 YEARS
It all started on the night of June 7, 2021, when Alex Murdaugh called 911. Murdaugh said on the phone that his wife and one of their two sons had been shot to death.
In the investigation, which continued for more than a year, the police could not make the slightest progress. Neither a suspect was found, nor a motive for murder…
Two years after the incident, on July 14, 2022, an indictment was filed against Murdaugh on the grounds that he killed his wife and son. In the indictment, it was stated that Murdaugh murdered his wife with a rifle and his son with a hunting rifle.
Murdaugh, who has been in prison since October 2021, was first charged with stealing money from a former client. Then the prosecution included many financial crimes in the indictment. Murdaugh is now accused of defrauding his victims, mostly clients, of $8.8 million.
Murdaugh denies that he was the perpetrator of the murders. His lawyers state that the well-known name is "looking forward to the case as an opportunity to clear his reputation".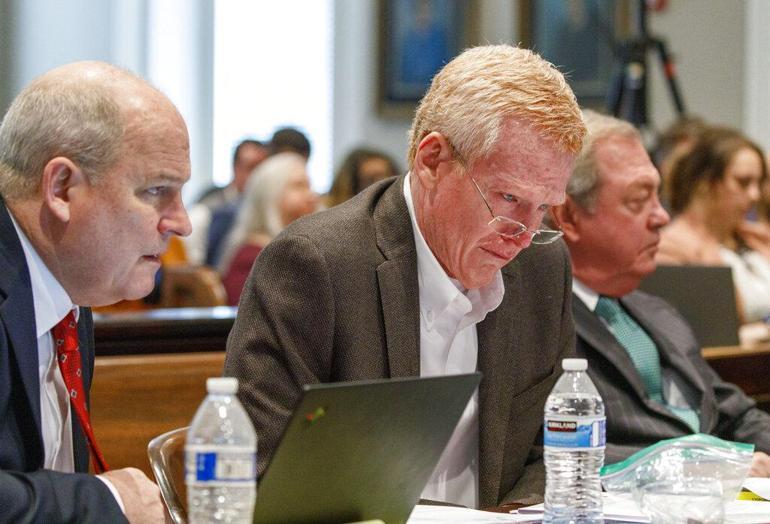 The trial, which began last week with the selection of the jurors, will last for roughly three weeks.
As the prosecution scrutinized Murdaugh's activities, a series of more mysterious events came to light. Three more deaths in the close circle of the family were included in the investigation. Moreover, there is another case against Murdaugh, accused of attempting suicide after being fired from his own law firm and trying to make it look like murder. (Hearings of that case will also be heard in the coming days.)
Under state law, Murdaugh faces 30 years in prison if he's found guilty. The prosecutor's office announced that he would seek life imprisonment.
We have summarized in 6 questions what is known about this complex case, which is almost certain to make headlines in the coming days. Here are the details of that case that brought stones to the most mysterious films…
1) WHAT IS THE "MURDAUGH MURDER"? WHAT HAPPENED?
The shooting deaths of Alex Murdaugh's wife, 52, Maggie, and their 22-year-old college junior son, Paul, devastated the Lowcountry region of South Carolina. Since the family was very well-known, the local media's interest in the murders was also great. The deaths became known in the media as the "Murdaugh murders".
Details on the incident were very limited. Moreover, no arrests were made for more than a year.
Murdaugh said in his statement that when he returned to their home in rural Islandton, which had no other housing in the immediate vicinity, he encountered the lifeless bodies of his wife and son.
According to the 911 records, Murdaugh called just after 10 pm and said in a sad and worried voice that he had just arrived home, and that he had found the bodies of his family in the garden next to the kennel.
Murdaugh told the operator on the phone, "The situation is very bad," noting that neither his wife nor his son is breathing, and he used the phrases, "Is an ambulance soon? Please hurry…"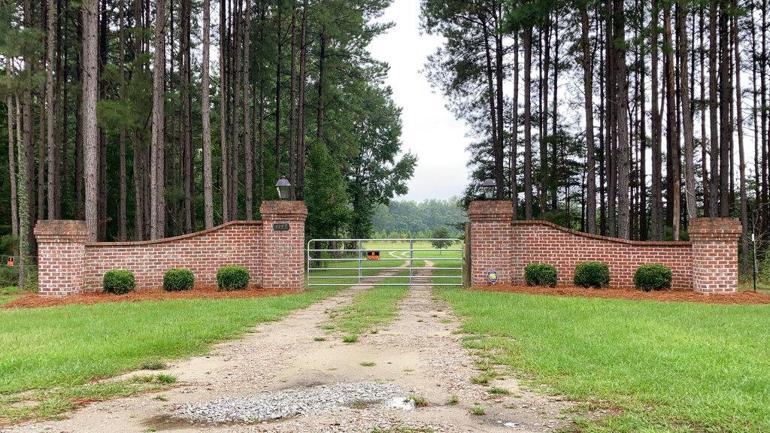 The Murdaughs' home in Islandton
The eyes of the USA are on this case! The accusations against the millionaire lawyer are mind-boggling
Reports from officers at the Colleton County Sheriff's Office, to which Islandton is affiliated, stated that many empty cartridge cases were found at the scene and a towing vehicle was called to the house.
The officers also stressed that security camera footage was requested from nearby houses and businesses. However, reports indicated that no evidence was found, although most of it was censored.
2) WHEN AND WHY WAS ALEX MURDAUGH SHOOLED?
Three months before Murdaugh's wife and son were killed, a strange incident occurred, according to the indictment. An employee at the law firm Murdaugh's great-grandfather founded more than a century ago found a check that should have been written to the company. Oddly enough, Murdaugh's name was on the recipient's side of the check.
Investigating this situation, company management found evidence that Murdaugh was involved in some financial irregularities. Murdaugh was then asked to resign. Murdaugh resigned from his own company on September 3, 2021.
The next day, something even stranger happened. Murdaugh was shot while changing a flat tire in the countryside. He alleged that an unidentified person opened fire on him and one of the bullets hit him in the head.
Inconsistencies in Murdaugh's story, which was rushed to the hospital, soon began to emerge. In reality, Murdaugh was not alone on the roadside. With him was his close friend, Curtis Edward Smith, who was a distant cousin.
Murdaugh soon admitted that he had asked Smith to shoot him. His lawyers suggested that he wanted to make Murdaugh's suicide look like murder so he believed he could benefit from his elder son Buster's life insurance policy.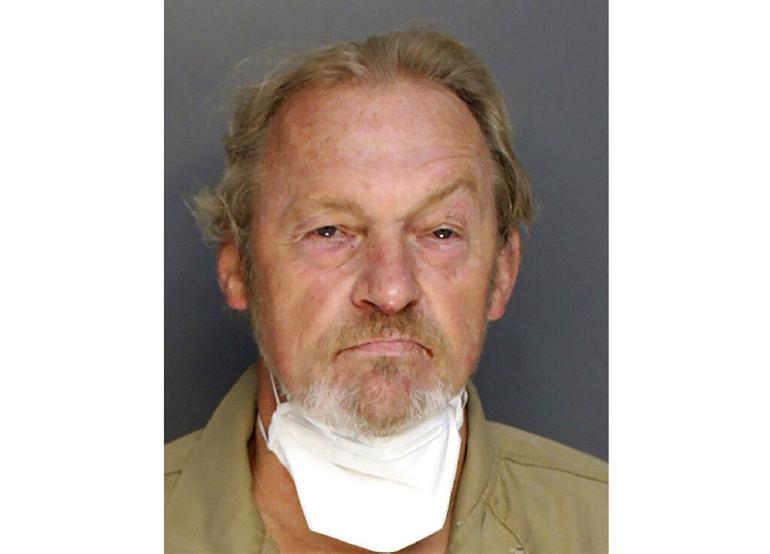 Curtis Edward Smith
According to hospital records, Murdaugh was shot in the back of the head but was still able to call 911 and seek help. Two days later, Murdaugh issued a written statement apologizing to "family, friends, and co-workers" and announcing that he would be entering rehab for treatment for his painkiller addiction.
Ultimately, both Murdaugh and his cousin were arrested. Smith was charged with aggravated assault, aiding a suicide attempt, and insurance fraud. Speaking to The New York Times, Smith said that he did not shoot Murdaugh, and that the gun went off while he was trying to prevent his friend from shooting him.
Murdaugh surrendered to police on September 16; He was charged with conspiracy to commit insurance fraud and making false statements to the police.
In July 2022, an indictment was filed against Murdaugh and Smith for having set up a money laundering scheme linked to the drug-powered painkiller trade for years.
3) HOW DID THE MASTER WHO WORKED IN THE MURDAUGH'S HOUSE?
Gloria Satterfield, who worked as a nanny and maid for the Murdaugh family for more than 20 years, was injured in a fall at her employer's home in February 2018 and died a few weeks later.
During Satterfield's funeral, Murdaugh introduced the woman's grown sons to a lawyer and said, "He's going to handle matters related to your mother's death." What the sons didn't know was that this lawyer named Cory Fleming was Murdaugh's close friend.
Fleming struck a $4.3 million deal with Murdaugh and his insurance company. He would receive about 1.5 million of this as attorney's fees, and another $2.8 million to be sent to Satterfield's sons. The sons, who recently sued Murdaugh, stated that they only became aware of this agreement in September 2021 and that they had not received a penny.
In October 2021, police detained Murdaugh regarding the missing $2.8 million. (Murdaugh was at a Florida rehab facility at the time.) Murdaugh was sentenced to up to 10 years in prison for the incident.
Murdaugh admitted in June 2022 that Satterfield owed his sons $4.3 million, including attorneys' fees.
Police are currently investigating the cause of Satterfield's death. The Murdaughs had previously stated that the family's dogs tangled in the woman's feet, causing her to fall down the stairs at the entrance to the house. However, the fact that the coroner was not informed about Satterfield's death and that an autopsy was not carried out raised questions. Moreover, his death certificate stated that Satterfield died of "natural causes". However, accidental falling and dying are not considered natural causes.
Police said in June 2022 that Satterfield's grave was planned to be excavated with the permission of his family.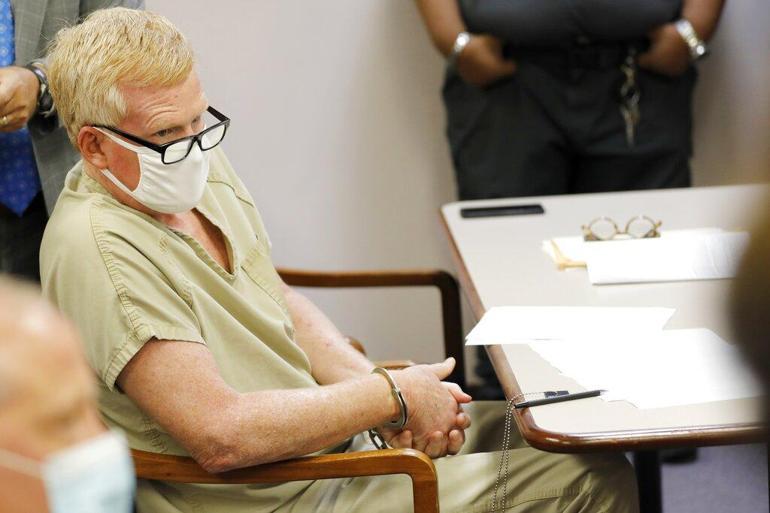 The eyes of the USA are on this case! The accusations against the millionaire lawyer are mind-boggling
4) WHAT HAPPENED IN THE FATAL BOAT ACCIDENT?
Alex Murdaugh's son Paul was on bail at the time of his death. Paul Murdaugh was charged with causing the death of 19-year-old Mallory Beach and injuring many others in a boating accident while intoxicated in 2019.
Documents and videos released following Paul Murdaugh's death led to accusations that the police were sloppy in the investigation and favored Paul. One of the six people on the boat told the security forces right after the accident that Paul Murdaugh was at the helm. However, in the report of the officer in question, it was written that the owner of the statement was "not sure who was the owner of the boat".
The South Carolina Attorney's Office is still investigating the accident. Had Paul Murdaugh been alive, he would have been tried for taking the helm under the influence of alcohol and causing one person death and two serious injuries.
There is also a lawsuit filed against Alex Murdaugh and other potential culprits related to the accident. At the time of the Murdaugh murders, Beach's family was pressing for Alex Murdaugh's financial situation to be made public. A hearing was to be held three days after the murders took place.
As such, the prosecution claimed that Alex Murdaugh murdered his wife and son to increase public sympathy for him and to hide his financial irregularities.
5) WHO WAS THE YOUNG MAN FOUND ON THE ROADSIDE IN 2015?
Gloria Satterfield Wasn't The Only Death To Be Pulled From The Archives As Part Of The Murdaugh Murders investigation.
In June 2021, a few weeks after the deaths of Maggie and Paul Murdaugh, the South Carolina Attorney's Office announced that a new investigation had been launched into Stephen Smith's death.
19-year-old Smith died in 2015; His body was found on the side of a road 10 miles from the Murdaughs' home.
Smith's death was never clearly disclosed, and no one has been arrested in connection with the case. Smith's cause of death, originally thought to have been shot dead, was eventually recorded as being hit by a car. Police documents indicated that Smith's vehicle had run out of gas a few kilometers from where his body was found.
Police have not charged the Murdaugh family for the incident. Furthermore, it was not disclosed why Smith's case was opened or his involvement with the Murdaugh investigation.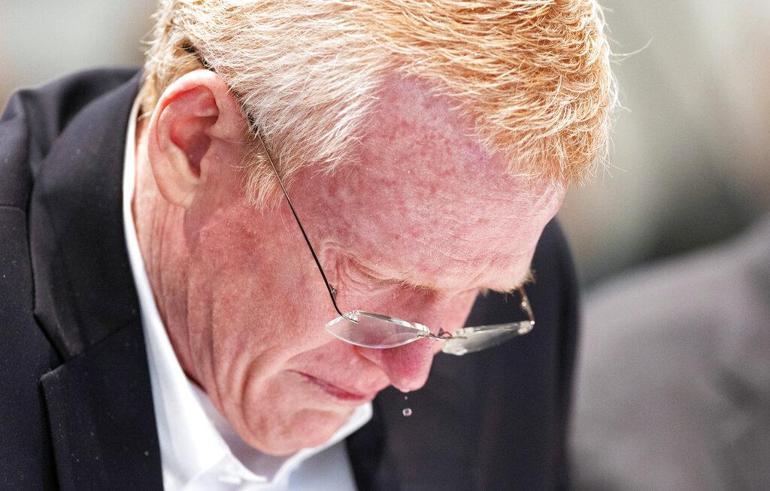 Alex Murdaugh was seen shedding tears during hearings
The eyes of the USA are on this case! The accusations against the millionaire lawyer are mind-boggling
6) WHERE DOES THE MURDAUGH FAMILY'S INFLUENCE COME FROM?
Randolph Murdaugh, founder of the Murdaughs legal dynasty. Randolph, Alex's great-grandfather, was elected attorney general of a large division spanning five administrative districts in 1920.
Randolph Murdaugh, who held this post for 20 years, died in a train accident.
He was subsequently replaced by his son, Randolph Murdaugh Jr., known as "Buster". passed. He also served as attorney general for 46 years.
After Randolph Jr.'s retirement, his son Randolph 3rd was named attorney general. Randolph 3, father of Alex Murdaugh, remained in this position until 2006.
Alex Murdaugh never ran for office, but has worked as a volunteer prosecutor on several cases and assisted his father. Alex Murdaugh was formally removed from his post as volunteer prosecutor in September 2022, local newspaper The Island Packet reported.
Compiled from The New York Times article entitled "The 'Murdaugh Murders': What to Know About the Trial in South Carolina".