Tech News
Technology
The curious application that allows you to report UFOs: "we want to be the Wikipedia of sightings"
The curious application that allows you to report UFOs: "we want to be the Wikipedia of sightings"
It was produced by Enigma Lab, which claims to want to become a sort of Wikipedia (but also a decentralized atlas) of UFO sightings.
Enigma Labs has launched an invite-only app that will allow users to report Unidentified Aerial Phenomena (UAP) via their phone or a web portal. The promise is that the app will make it easier for people to report sightings of mysterious objects in the sky, help sort through obvious hoaxes, and organize information for people studying the subject.
The decision to make access to the application by invitation only is not new and is becoming increasingly popular (think of the emblematic case of Clubhouse, but also of Truth, Trump's social network). The strategy responds to the dual need to keep the community to a minimum during the launch phases, when the platform is still immature and may not have the resources to manage the interactions of millions of users, but also to easily create hype around the project , thanks to the chain letter effect and the aura of exclusivity given by the selection at the entrance.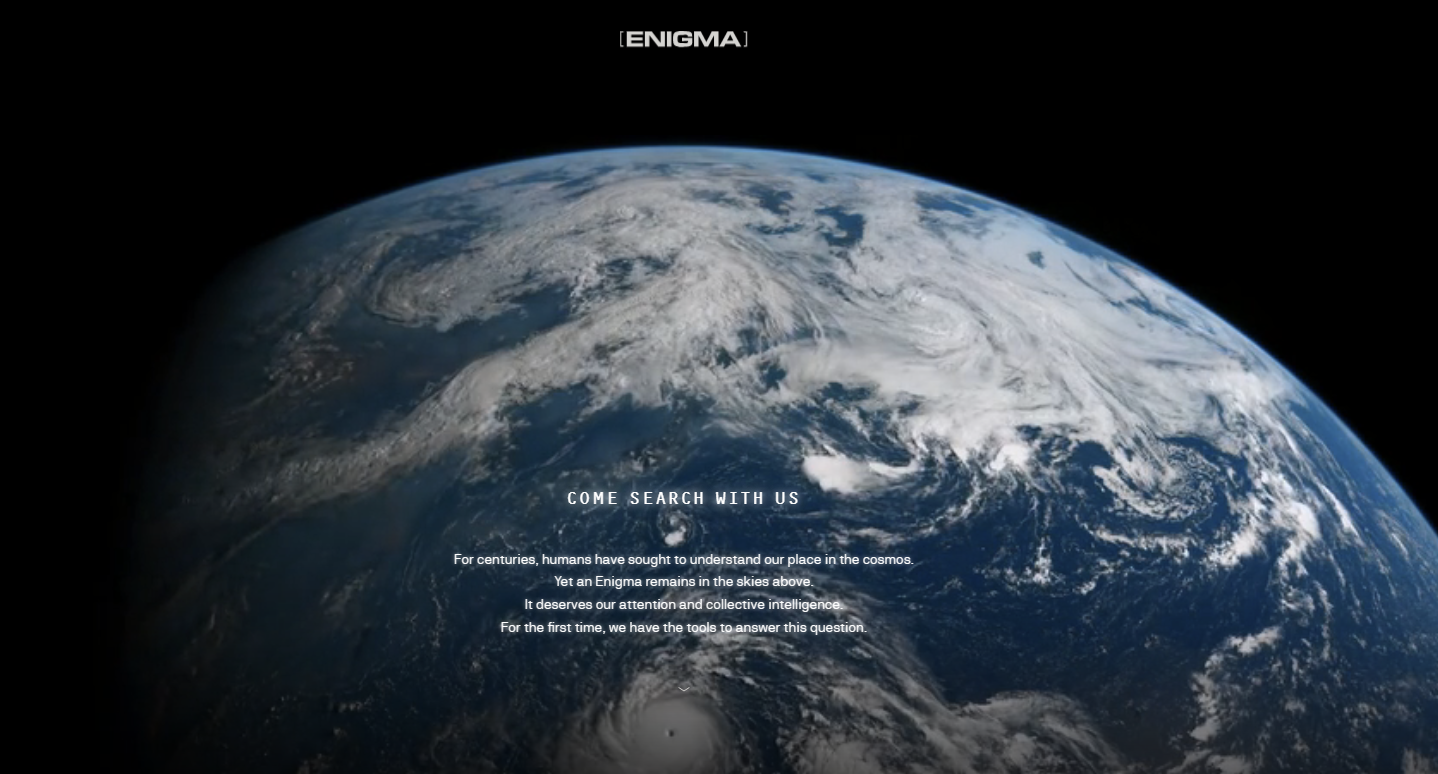 According to a press release announcing the launch of the app, traditional methods of handling data are highly fragmented and non-standardized, making it difficult to gauge the credibility of large-scale sightings. "Enigma Labs AI and deep learning systems unify and standardize data through a rational and scientific approach in a centralized and independent platform," reads the release.
Enigma Labs' application comes at a time when public interest in UFOs is at levels not seen in decades. Recent sightings by reliable witnesses in the US Navy have helped popularize the topic again. Last year, the Pentagon opened the All-Domain Anomaly Resolution Office to study the phenomenon of unidentified flying objects.
Politico, the well-known magazine dedicated to political news in the USA (but also has an edition dedicated to Europe), recently reported that the Pentagon is collaborating with Enigma Labs. Enigma Labs COO Mark Douglas said he has never personally seen a UFO. "I spend a lot of time on Twitter and YouTube watching videos of this stuff," he said. "It is very difficult to determine which sightings are real and which are fake, and what lies behind the most likely episodes. We are building this platform to solve these questions».