Microsoft is working on a major update to File Explorer on Windows 11 that will update several areas of the app with new features and a fresh design.
As was revealed a few weeks ago, Microsoft is currently working on a major update to File Explorer on Windows 11 that will update several core areas of the app with modern designs and new features.
Internal mock-ups obtained from Windows Central reveal that the updated app will have a redesigned header with a modern file directory box, a revamped search box, and a new "home" button. The header's existing buttons, such as "new", "copy" and "paste", will be moved to the file/folder view just below the header.
The home page itself will be updated with tighter integration with Microsoft 365 . Along the top will be a feed of 'recommended' files, which will be presented with larger thumbnails making it easier to see the contents of the files.
The details pane will be significantly updated to align with the rest of File Explorer, including integration with Microsoft 365 and a richer experience for seeing file details . Deeper integration with Microsoft 365 means users will have the ability to see email conversations, or view recent comments written by colleagues with whom files have been shared.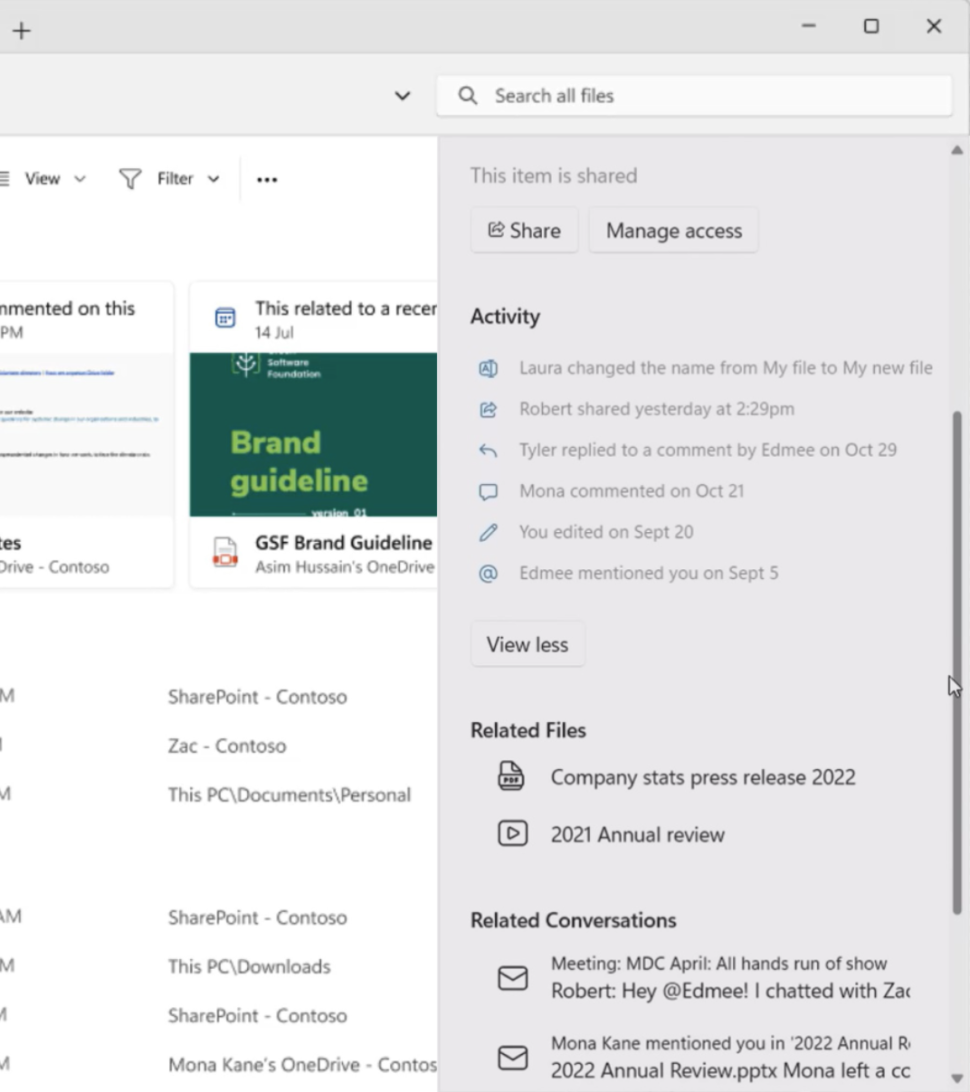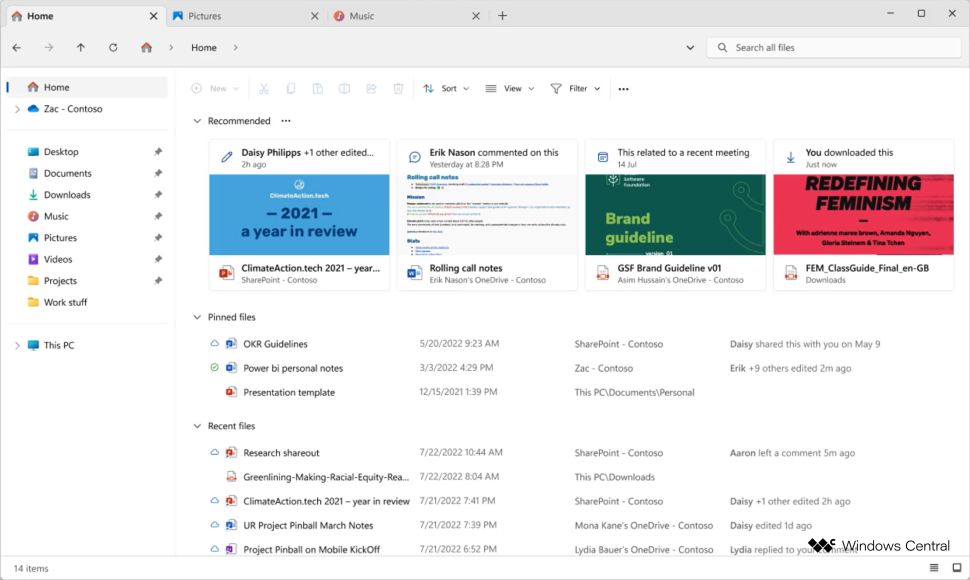 Some of the new features that will be introduced to File Explorer will also help make the app more optimized for touch screens. Additionally, Microsoft is working on a richer photo viewing experience for File Explorer via a new area called " Gallery ". Users will be able to hover over a file to preview it.
Microsoft is also considering adding "tagging" to File Explorer, which would allow users to organize and categorize specific files using keywords and colors, similar to how the macOS Finder app already works today.
If Microsoft can go through with its plans, these changes will represent the most significant update to File Explorer since the version introduced with Windows 8.