News
Sharing Antakya from NASA… Revealed the extent of the earthquake
Sharing Antakya from NASA… Revealed the extent of the earthquake.
The U.S. Aeronautics and Space Administration (NASA) has released images that reveal the damage caused by the Kahramanmaraş-centered earthquakes that occurred on February 6.
After two earthquakes of magnitude 7.7 and 7.6, The World has almost mobilized for Turkey.
While the work continues to heal the wounds in the region, a post from NASA revealing the size of the earthquake came.
The space agency shared infrared satellite images of Antakya before and after The Earthquake.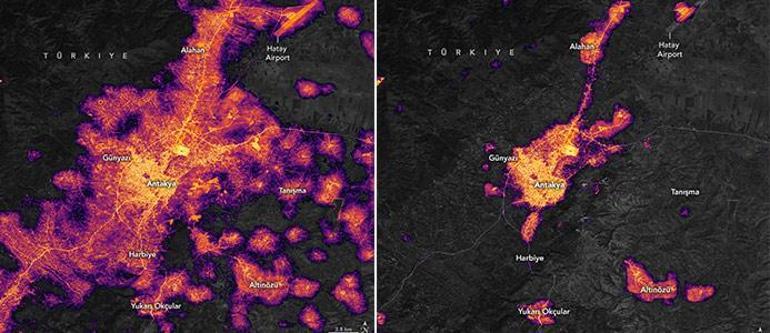 NASA revealed the change in the region with satellite images taken on February 4 and 8.
In the statement made by the space agency on the subject, it was stated that the maps were obtained through Black Marble HD provided by Eleanor Stokes and Ranjay Shrestha from the NASA / USRA Black Marble Science Team.
It was stated that the base map was created from data collected by the Landsat 9 satellite.