OnePlus presented the OnePlus Pad and a mechanical keyboard for PC.
Yesterday the Chinese company also presented its first tablet, as well as a beautiful mechanical keyboard born from the new OnePlus Featuring X program.
Not only the OnePlus 11 and the OnePlus Buds Pro 2 earphones. Yesterday the Chinese company also presented its first tablet, as well as a beautiful mechanical keyboard born from the new  OnePlus Featuring X program.
The OnePlus Pad is a rather impressive high-end tablet
The OnePlus Pad is a tablet with a smooth and instant system that allows you to connect all OnePlus devices. It has an elegant and comfortable design, which at least partially incorporates the design language introduced with the OnePlus 11.
It has a CNC aluminum shell and 2.5D curved glass. The tablet has a 7:5 aspect ratio screen, 11.61″, with an 88% screen-to-body ratio and a brightness of 500 nits. The screen resolution is 2,800×2,000 and the refresh rate is 144Hz. 10-bit True Color technology delivers natural and vibrant color to the screen. The tablet also features omnibearing sound technology and a partnership with Dolby for an enhanced entertainment experience.
The heart of the tablet is the MediaTek Dimensity 9000 processor , which, depending on the model, is accompanied by 8 or 12GB of RAM. It is available in the beautiful Eternal Green color and the first official accessories are already available, including a Bluetooth keyboard with magnetic attachment and a stylus. Pricing and availability have not yet been announced.
OnePlus Keyboard 81 Pro, the first product born from OnePlus Featuring X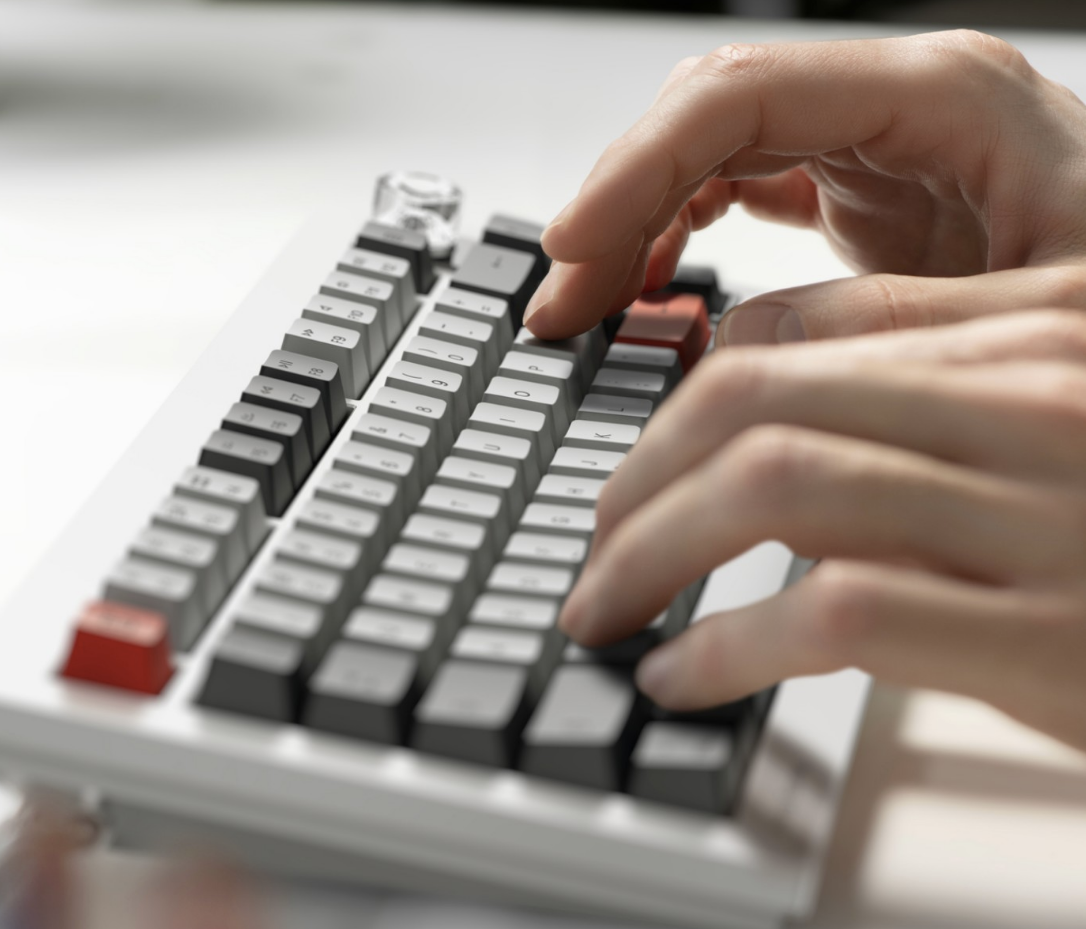 Until recently, we never expected to see a OnePlus-branded mechanical keyboard. Yet, here we are. Such an unusual and off-the-beaten-track product of the Chinese brand was made possible by OnePlus Featuring X, a program that allows OnePlus fans to participate in the creation of the company's new products.
The OnePlus 81 Pro mechanical keyboard has a precisely calibrated gasket design for a comfortable typing experience with satisfying sound. The aluminum chassis is meticulously crafted to deliver a quality experience, and its compatibility with Mac, Windows, and Linux makes it a versatile solution. The keyboard is customizable thanks to advanced features such as hot-swap switches and open source firmware. The backlight intensity can also be set. OnePlus explains that comfort, versatility and functionality are the key features of this mechanical keyboard designed to "improve your digital lifestyle".