Science
Octopus and man, the points in common
The most detailed map of the octopus's visual system shows the differences and similarities to humans.
Meanwhile, it is good to clarify the name of the animal: octopus is often referred to as "octopus". Wrong. In zoology, the correct term is octopus,  while polyps are aquatic animals (or a life stage of them) belonging to the phylum of the Cnidarians, the group of jellyfish, so to speak. All the more reason not to confuse octopuses with polyps in medicine, which are abnormal growths of tissue, usually intestinal, uterine and so on.
That said, it may be hard to believe that mysterious sea creatures totally different in physical structure and environment share functional traits with us, but they do. The researchers of the study " Cell types and molecular architecture of the Octopus bimaculoides visual system " published in the journal Current Biology, have meticulously mapped the optic lobe (portion of brain tissue of some invertebrates and non-mammalian vertebrates, which controls the organs of vision) of the octopus, cell by cell, to understand how these animals see.
The data show some striking similarities to humans, as well as important differences. Octopuses don't look much like humans, but the optic lobes of their brains look a lot like ours, according to new research. These discoveries demonstrate how much alike very different animals or parts of their bodies can look like, through the seemingly random process of convergent evolution . To give an idea of ​​the similarities described, humans and octopuses come from lineages that separated over 500 million years ago. That said, our vision and that of octopuses have evolved to solve the same problem in incredibly similar ways, despite different environments, general body structure and lifestyles.
Soft-bodied cephalopods have the largest brains of any other invertebrate. About two-thirds of the gray mass volume is reserved for vision processing. This allows them to have excellent vision even in low light conditions. Octopuses even use their skin to feed data to their optic lobes: the epidermis is made up of the same pigment cells as the retina . These cells sense their surroundings and help the animal blend in better. The research work is the first to map the octopus' visual system in detail, which is not an easy task given that it involved the analysis of more than 26,000 cells. Study data were collected during the dissection of two juvenile California two-spotted octopuses (Octopus bimaculoides).
Sensitive like octopuses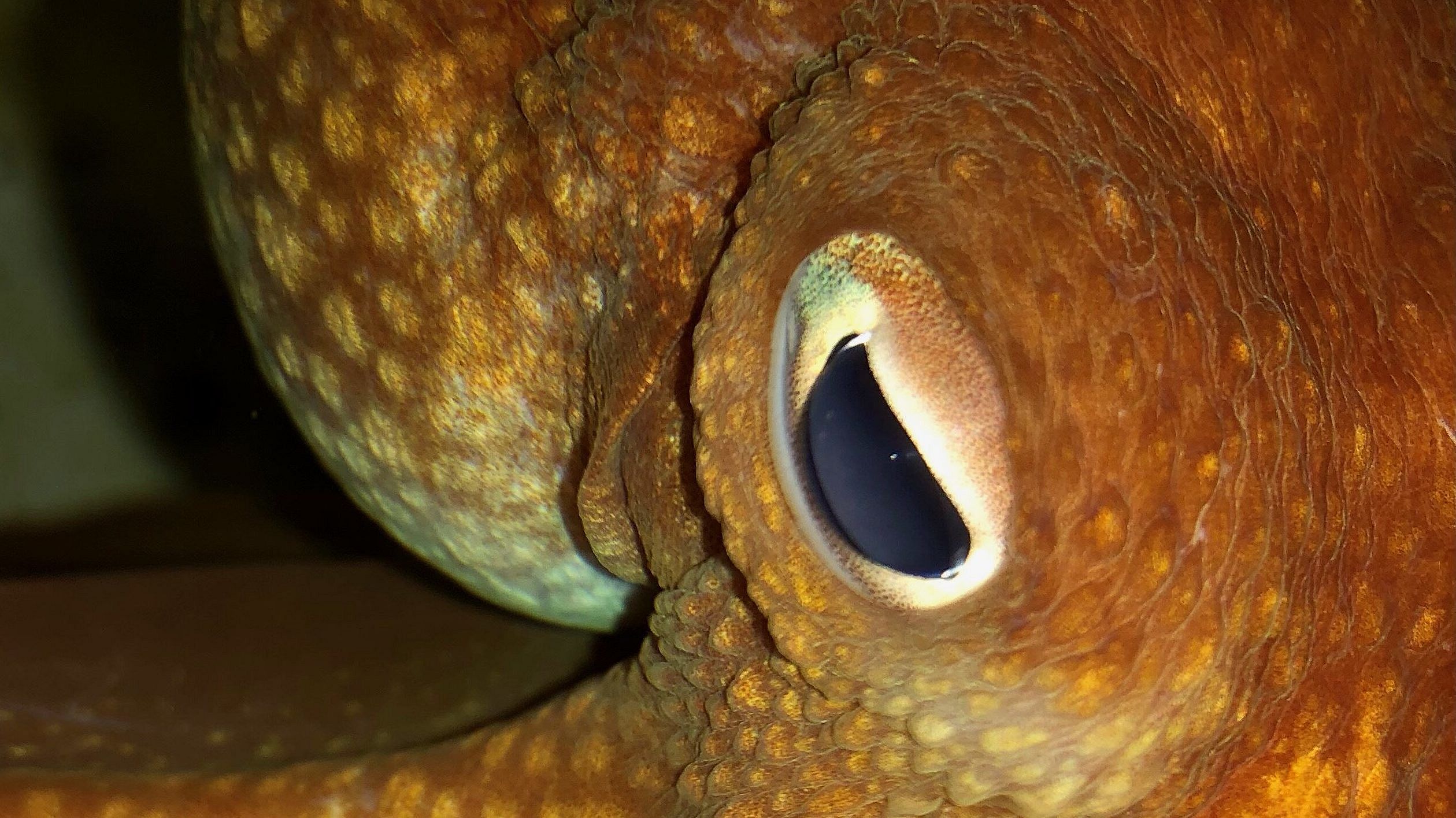 Scientists identified four major populations of cells in the dissected brains, each of which produces and releases a chemical signal in the form of: dopamine, acetylcholine, glutamine or a mixture of dopamine and glutamine. As we know, these same neurotransmitters also play an important role in the vertebrate brain.
It has also been found that there is a cluster of cells (clustered to form a ring) around the optic lobe of octopuses that produces octopamine . Octopamine has a structure similar to that of norepinephrine, a hormone present in our body that is released both as a hormone but is also classified as a neurotransmitter. You may have heard of it because it is known as a stress hormone. Furthermore, together with epinephrine, it causes the fight-flight response (The fight or flight response) and determines the increase in heart rate, release of energy in the form of glucose and consequent increase in muscle tone. The octopus' visual system is layered, the team explains. Ours is also layered, but the animal's visual system employs a fundamentally different architecture and a diversity of various cell types. Although neurons are arranged differently and use different neurotransmitters than ours, it is likely that they use the same model of functioning as neurons in the human visual system. Who would have thought that.