News
Mysterious disease in North Korea! The capital was quarantined
A mysterious respiratory disease spreading rapidly in North Korea has alarmed the government. A 5-day curfew has been declared in its capital, Pyongyang. Residents of the city were asked not to leave the house and to check their temperature frequently.
A 5-Day Quarantine decision was taken due to the rapid spread of a mysterious respiratory disease that started in Pyongyang, the capital of North Korea .
STAY HOME, CONTROL YOUR FIRE
According to the news of Seoul-based NK News, the government did not mention the coronavirus in its announcement and asked the residents of the city to stay at home until Sunday and check their temperature several times during the day.
THEY Flocked To The Markets
Local media reported that the residents flocked to the markets after the government's announcement and stocked up on food and necessities.
IT IS NOT CLEAR IF APPLIED IN OTHER REGIONS
It is not yet clear how many people the mysterious disease has affected so far. There has been no official statement on whether a curfew will be implemented in other regions except the capital.
THEY ACCEPT THE CORONAVIRUS IN 2022
North Korea, which rejected Kovid-19 for a long time and used the name 'fever Disease ' in the coronavirus pandemic that affected the whole world, first accepted the epidemic in 2022, but declared its victory against the disease in August.
Lacking testing tools, the country has never disclosed how many people have contracted the disease.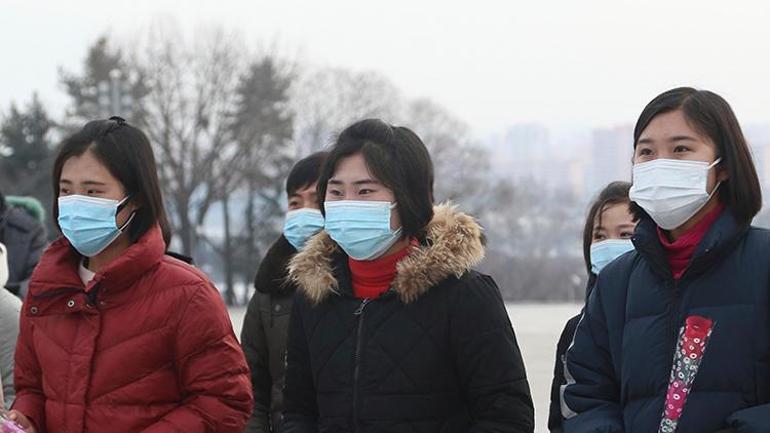 While The State Media Reported on the measures taken to combat respiratory diseases, including the flu, no statement was made about the 5-day isolation decision. 
North Korea has been hit hard economically as it has faced strict epidemic-related border closures for three years. Last year, in a rare confession, Kim Jong-un talked about the "food crisis". The silence about the new disease is thought to be due to the 'new epidemic' concern.