News
Miracle salvation shared with the world
Bella Hadid posted the pose she posed in front of the shelves with books about Turkey in a library she went to on social media. US famous model Bella Hadid has approximately 52 million followers on Instagram.
Miracle salvation is shared with the world.
Bella Hadid, a US model Of Palestinian origin, re-shared for earthquake victims after the earthquakes that hit 10 provinces in Kahramanmaraş.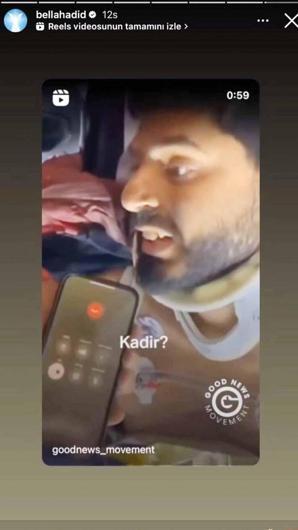 The famous model said, "My whole body is cold. I'm sorry and I'm praying for you. The terrible News shakes me to the bones. I am looking for ways to help" and made a donation call to the AHBAP Association. Bella Hadid, who draws attention with her love for Turkey , shared her emotional phone conversation with Mustafa's relative, who was rescued from the rubble in Hatay at the 261st hour, on Instagram.