News
Last Boeing 747 delivered 'kingly'
The last of the US-made Boeing 747s, which drastically changed air transport, has arrived at its destination with a "royal crown" over Washington.
Atlas Air, the American cargo transport airline, bought the Boeing 747, which was produced for the last time. The last Boeing 747 built was delivered to Atlas Air on Thursday.
The flight crew followed a special route for this final flight, drawing a huge royal crown in the air with the numbers 7, 4 and 7. While the workers involved in the construction of the iconic aircraft are now ending this production, they bid farewell to the Boeing 747, which is called the "Queen of Air".
The 747s are one of the most distinctive aircraft and their production has continued for the last 50 years. The 747s, which were the first aircraft to be called "jumbo jets" with their wide fuselage, are therefore considered the beginning of jumbo jets.
On Tuesday, thousands of employees gathered at the Everett factory in Washington state to bid farewell to the plane.
This was the factory where 747s had been produced since 1967. Actor John Travolta, who has a special interest in aviation and can be a pilot himself, also attended the farewell ceremony at the factory.
Travolta, who is also the ambassador of Qantas Airlines, explained that he learned to be a pilot on the 747-400 type aircraft:
"This was the longest and most difficult training commercial pilots have ever seen."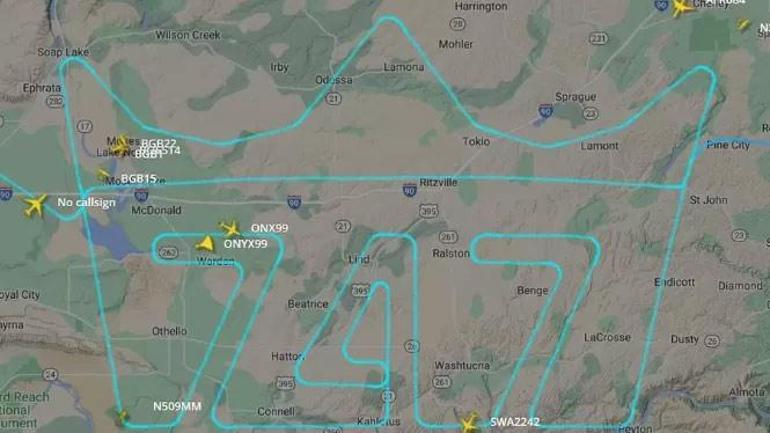 Among the crowd were people from the so-called "extraordinary team" that contributed to the development of the aircraft in the 1960s.
Construction of the last 747 finished on December 7. It was handed over to Atlas after inspection, flight tests, and one final paint job. Atlas will use the 747 as a cargo plane.
Designed in just 28 months, the Boeing 747 was the first aircraft to have two aisles and was first used by the now-defunct Pan Am airlines in 1970.
The 747, traditionally one of Boeing's best-selling products, has been experiencing a shortage of demand in recent years, as both its company and its European rival Airbus have produced airplanes that consume less fuel and operate with greater profits.
In 2020, Boeing announced that it would cease production of the 747. The delivery of the largest new jet aircraft, the 777X, to users was delayed. It is not expected to be released until 2025.