News
IMF: Economic uncertainty too high
International Monetary Fund (IMF) Director Kristalina Georgieva has warned of 'extraordinary' uncertainty as zero Covid hits the Chinese economy.
IMF Managing Director Kristalina Georgieva has warned Asian leaders to be prepared for high uncertainty as China's zero-Kovid policy hurts its economy and inflationary pressures from the Russia-Ukraine war grip the region.
In China, the world's second largest economy, President Xi Jinping is struggling to find a way out of his policy of eliminating all coronavirus cases. In all this turmoil, it is estimated that China, which is the locomotive of the world economy, will face the slowest growth of the last thirty years.
Consumer numbers are not encouraging
Consumer sentiment in the giant country of 1.4 billion people has been hit hard by the severe recession in the real estate sector, relentless curfews and travel restrictions that exacerbated the effects of rising global inflation.
 Speaking at the Association of Southeast Asian Nations summit in Singapore, IMF Managing Director Kristalina Georgieva said the outlook is extremely uncertain and risks remain, including global financial tightening.
"We don't know how long these shocks will last or what other shocks may come. So we need to rebuild the shields and be ready to use the full policy toolkit," Georgieva said.
Inflation in Asian countries is relatively low
 While inflation in Asia is expected to be at a relatively low level of 4% on average this year, Georgieva said inflationary pressures are increasing. The recent depreciation of the Asian country currency against the dollar is also noteworthy.
 "Currency interventions can be used to counter erratic market conditions. They may be appropriate when troubles arise in shallow foreign exchange and debt markets," IMF Managing Director Georgieva added.
 In a separate speech at the International Finance Forum in Guangzhou, Georgieva said the way Beijing calibrates its "Covid strategy" to mitigate the economic impact will be "critical".
 More interventions may come
It is claimed that after the support for the real estate sector, the central government will protect China's financial stability with further interventions. Georgieva also called for financial support for vulnerable households and strengthening social safety nets to increase consumption.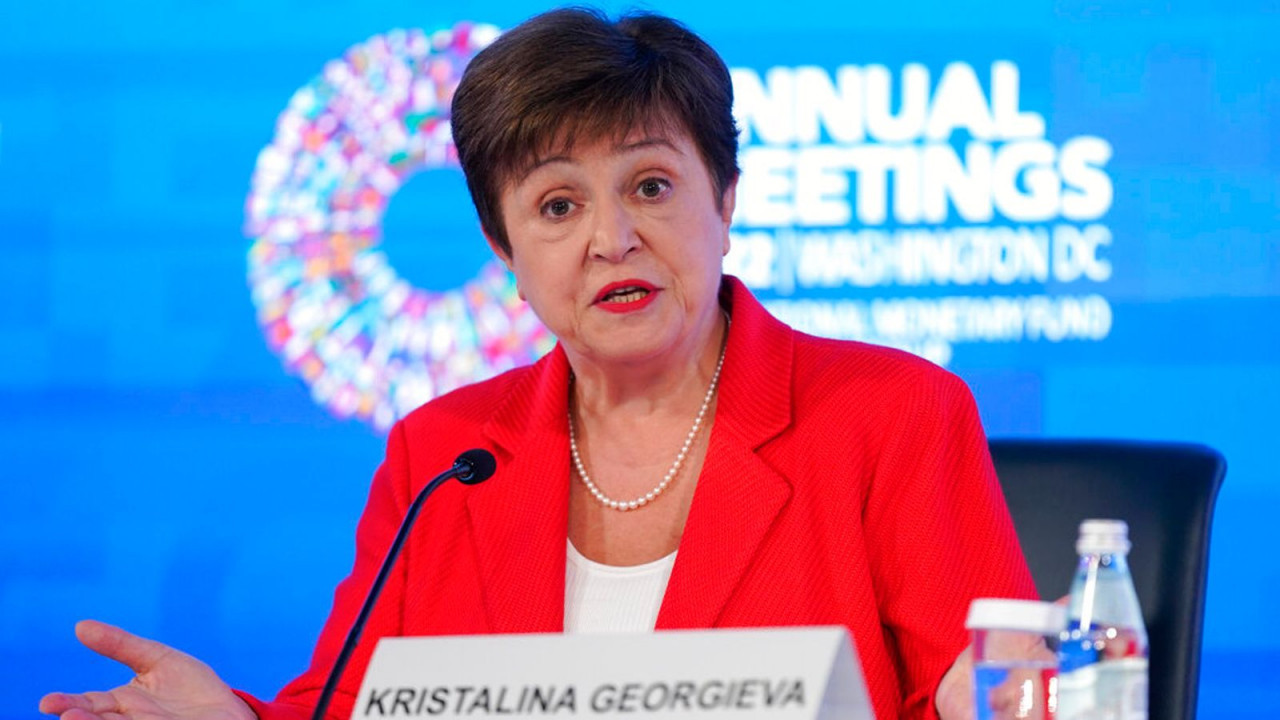 "The world should not be divided into blocks"
However, in a critique of the growing divide between China and the West, Georgieva warned that "dividing the world into blocs that stop trade with each other would reduce global gross domestic product by trillions."
Georgieva joins the growing chorus of international concern over China's pandemic policy, while US officials predict Beijing will not be able to control the disease long-term without western vaccines.
Covid tension between USA and China
China had previously responded after US Secretary of State Antony Blinken made comments criticizing the zero-Kovid policy and Treasury Secretary Janet Yellen drew attention to the negative global economic consequences of Beijing's response to the pandemic.
Chinese Foreign Ministry Spokesperson Zhao Lijian said on Thursday that Blinken's remarks were politically motivated and created a false narrative.