Game News
Hogwarts Legacy, Twitch Drops revealed: here is the complete list of rewards
Hogwarts Legacy, Twitch Drops revealed: here is the complete list of rewards.
Warner Bros. has revealed details about the Hogwarts Legacy Twitch Drops campaign. Here's what you can get.
Hogwarts Legacy will have its own Twitch Drops campaign. Warner Bros. has revealed that the collaboration with the video streaming platform will begin on February 7, 2023 and will end on February 24, 2023. By watching the streams dedicated to the game, it will therefore be possible to obtain a series of aesthetic objects for your character. Here is the full list of rewards:
Silver Dragon Eye Glasses (Facial Accessory)

Boy's Cap (Head Accessory)

Carmine Red Lightning Bolt Scarf (Neck Accessory)

Lilac Suit (Full)
Furthermore, if you connect to the Avalanche channel you will also be able to obtain the following exclusive reward : Merlin's Cloak. You can see an image dedicated to this content for Hogwarts Legacy below.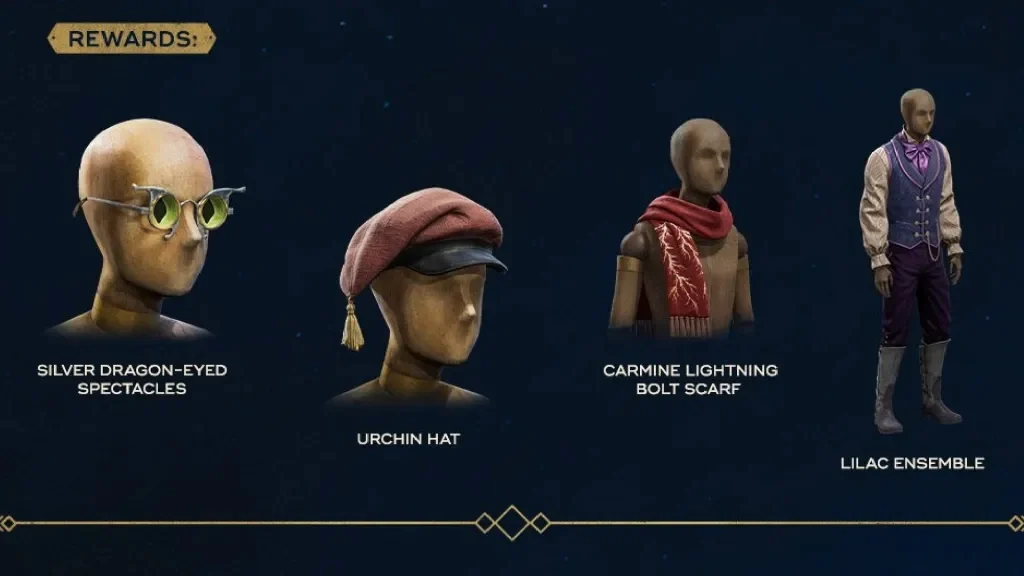 You can get each of the items by watching a live stream with the  'drops enabled' tag  for  30 minutes . For each reward unlocked, you will have to manually redeem it in the Twitch inventory and on the official website.
Once you have redeemed the free Hogwarts Legacy rewards, they will automatically be sent to your inventory, but you will only be able to use them only after completing the initial mission of the game, or Debut at Hogwarts, and receiving the  Practical Guide . At this point, just open the pause menu, select the item  Character  and press the button to  change the appearance of each item of clothing.
Before I leave you, we remind you that Hogwarts Legacy will be released on PlayStation 5, Xbox Series X|S and PC on  February 10, 2023, with 72-hour early access starting on February 7, 2023. The version for the previous generation of consoles, instead, it will undergo a discrete delay compared to expected: it will be released on April 4, 2023 on PlayStation 4 and Xbox One and on July 25, 2023 on Nintendo Switch.