News
Emphasis on 'Erdogan' from the German newspaper! The lives of 400 million people depended on it.
Germany's Bild newspaper drew attention to the role of President Erdogan, who stepped in for the grain of Ukraine, on which the lives of 400 million people in the world depend. The newspaper stated that Erdogan used his advantage for the grain agreement that relieved the whole world.
The German Bild newspaper drew attention to the role played by Turkey in this process in its news about the grain crisis that broke out after the Ukraine war. 
THE LIVES OF 400 MILLION PEOPLE DEPEND ON IT
Stating that Ukraine is the fourth largest grain exporter in the world and that about 400 million people in the world need grain from here to survive, the newspaper reminded that Russia blocked Ukrainian grain for about six months.
ERDOĞAN USED ITS ADVANTAGE FOR THE GRAIN AGREEMENT
In the newspaper report, which states that President Recep Tayyip Erdoğan stepped in at the critical point, he made the following statements;
"The Bosphorus is the only link between the Black Sea and the Mediterranean. So no Russian ship can enter or leave without the permission of Turkish President Erdogan. Erdogan used this advantage for the grain deal. The blockade is over. A few weeks later, the first Ukrainian cargo ship sailed to the Middle East. it moved."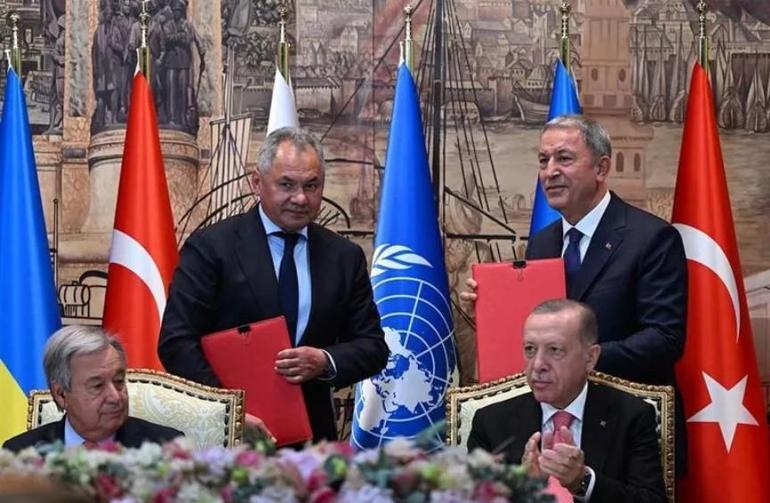 ERDOĞAN ENTERED AGAIN
The agreement regarding the export of Ukrainian grain via the Black Sea was signed on July 22 with the initiatives of Turkey and the UN, and the world breathed a sigh of relief.
When Russia announced that it was suspending the agreement on October 29 due to Ukraine's attack in Crimea, President Erdogan stepped in again. After President Erdogan's meeting with Putin, Russia decided to return to the grain agreement.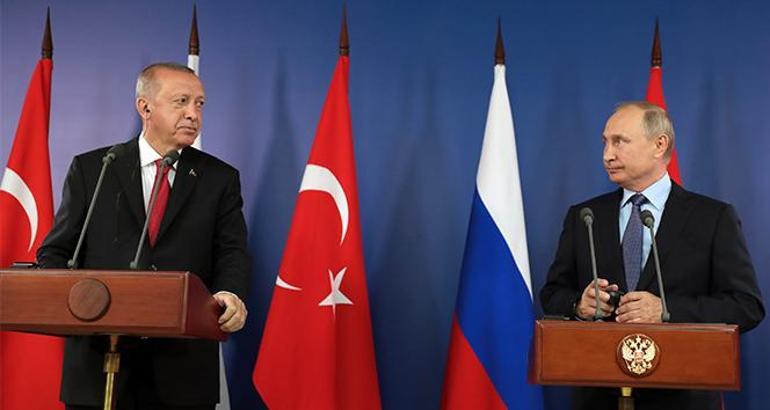 THANKS TO ERDOĞAN AND TURKEY
On November 17, it was announced that the agreement, which saved the world from the global food crisis, would be extended for 120 days.
While the extension of the agreement was welcomed with great pleasure in the world, thank you messages came to Turkey and President Erdogan from many international organizations, especially the European Union (EU) and the United Nations (UN).
13 MILLION
TONS PASSED The Ministry of National Defense announced yesterday that the amount of grain transported in the grain corridor has exceeded 13 million tons. 
In the statement made on the Ministry's Twitter account, "524 ships also departed from Ukraine loaded with grain. More than 13 million tons of grain were transported by these ships. Foods such as corn, wheat, sunflower meal, sunflower oil, sugar beet, soy, peas and barley were shipped by ships. ' were included.