News
Doctors said 'just a cyst'! The reason for the swelling in his eye was a rare cancer.
Doctors called it 'just a small cyst' for the swelling in the eye of a 7-year-old girl in England. However, the cause of the swelling turned out to be a rare cancerous tumor. The little girl, who had been fighting for her life for many years and had one eye removed, died at the age of 15.
Aleksandra Celic, who lives in the city of Orpington, located in the southeast of London, the capital of England, lost her life struggle for more than 6 months and died at the age of 15.
THE NIGHTMARE STARTED WITH A SMALL SPHERE! DOCTORS SAID 'CYST'
Alexandra's painful story began in 2016 with a swelling in her eye that doctors called 'just a small cyst' .
The cyst in Aleksandra's eye, who was only 7 years old at the time, was removed with a small operation.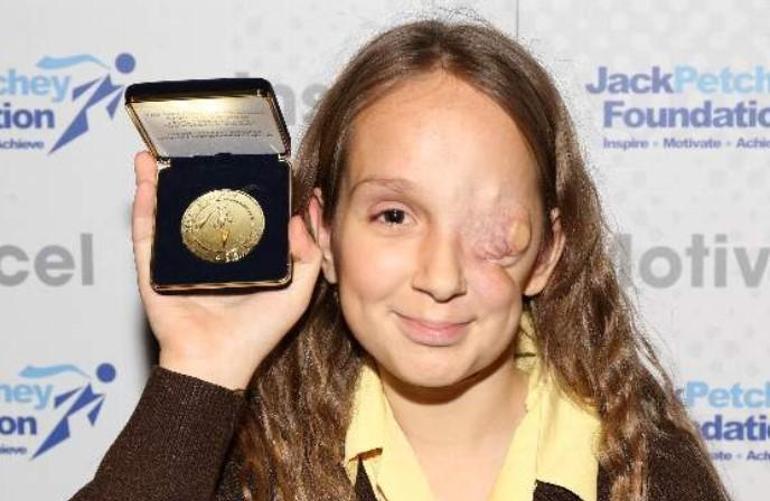 However, the little girl had to go to the doctor again and again after a short time due to both persistent pain and lazy Eye .
MOTHER'S SUGGESTION REVEALED A RARE DISEASE
Seeing that her daughter's health did not improve despite the treatments, the mother insisted on an MRI scan to the doctors.
MRI scan and biopsy revealed that the little girl had 'chordoma' , a very rare type of cancer .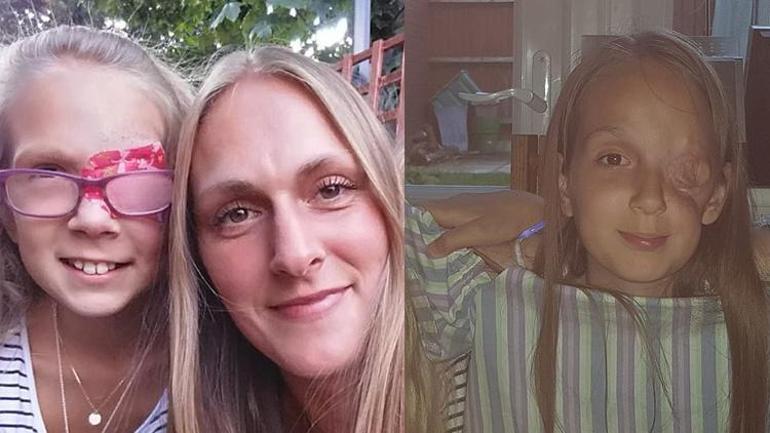 IT IS SEEN IN 20 PEOPLE EVERY YEAR! WHAT IS CARDOMA CANCER?
Chordoma is a rare type of cancerous tumor that can occur anywhere along the spine, from the skull base to the tailbone.
It is commonly seen in people between the ages of 40-60. It is known that 20 people in the UK get this diagnosis every year.
His eye was removed from its socket
Alexandra underwent intensive treatment after her Cancer diagnosis. His eye was removed from its socket to prevent the cancer from progressing.
Mother Dana stated that her daughter was incredibly brave during all these processes and said, "When she learned that she was going to lose her eye, she welcomed it very well. She was very brave. Although she was stopped by her friends at school, she did not tell us so that we would not be upset."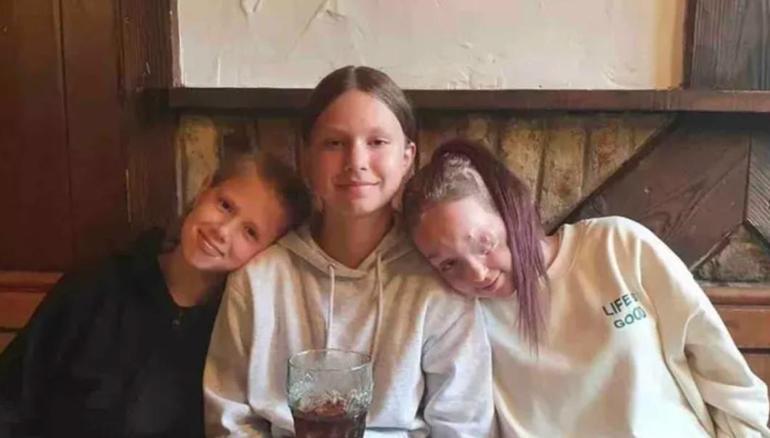 NIGHTMARE IS BACK IN 2021
The family went on with their lives after the treatment, thinking that they had left the worst behind, but in a routine check-up in 2021, the nightmare returned.
Even though the doctors initially said it was nothing to worry about, it turned out that after 6 months the cancer of the cardoma had relapsed.
HE ASKED, "MOM, WILL I DIE?"
Although the little girl started treatment again, after a while, the doctors said that there was nothing to be done. Anne Dana stated that her daughter was very scared after what the doctors said and said that she asked, "Mom, am I going to die?"
Alexandra died at home on November 3, 2022, at the age of 15.
After their painful loss, the family started a charity campaign both to donate to other patients and to cover funeral expenses.