News
Disaster hits world headlines
The earthquakes that hit Turkey and Syria, one after the other, were widely covered in the front pages of the world press yesterday.
Here are some highlights.
AMERICA
* New York Times newspaper: Heading the headline "The injured area is looking for earthquake victims", the newspaper reported that thousands of lives were lost in Turkey and Syria.
* Washington Post newspaper: In the analysis written by Carolyn Johnson, the building code in Turkey was also examined and the answer to the question "Would a better building code help?" was sought.
ENGLAND
* The Sun: Heading 'Help them', The Sun newspaper launched an aid campaign.
* Guardian: 'Calamity: Thousands of dead in Turkey and Syria hit by the earthquake' made the headline.
GERMANY
* Bild Newspaper: 'Death, concussion', with the headlines, it wrote under it in German, Turkish and Arabic, 'We will not leave you alone'. The newspaper's 'Ein Herz für Kinder' (A heart for children) donated 1 million Euros to Earthquake Zones In Turkey And Syria.
GREECE
* Kathimerini Newspaper: In his editorial, "Time stands still for politics at a time when thousands of people are losing their lives. The tragedy forced the Turkish government to call for international assistance, as any government would do. Many countries including Greece rushed to help Turkey. The first word right now should be solidarity."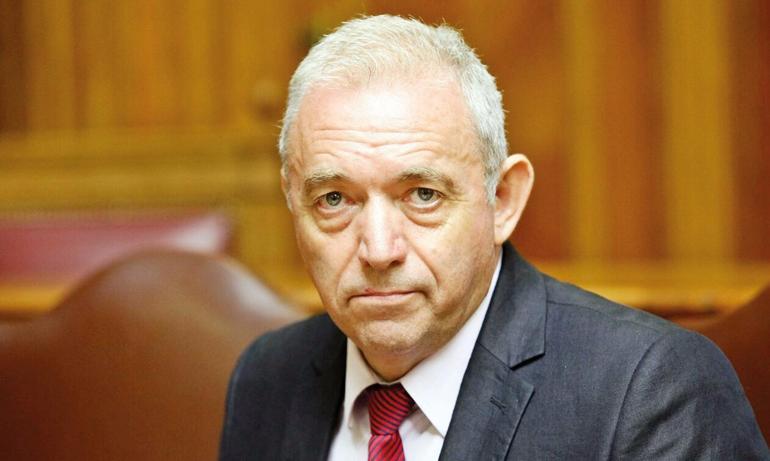 GREEK SEISMOLOGIST: THIS IS THE GIANT OF EARTHQUAKE
The seismologist Efthimios Lekkas, the chief of the Greek rescue team in HATAY, said that the two major earthquakes in Turkey Were Caused By The 2nd Millennium BC. The Tanakh, believed to have lived in the 11th century, commented on the "Goliath of these earthquakes" by comparing it to the warrior camel mentioned in the Old Testament and the Qur'an. Lekkas, Head of the Greek Earthquake Planning and Protection Organization (OASP), stated that the buildings in the region are not earthquake resistant in his statements to the Greek media and said, "I entered a building in Hatay that looks like it has not been damaged from the outside. There was extensive damage inside. Such earthquakes are the Goliath earthquakes. Due to the activation of the fault, it is likely that the seismic activity will shift to Syria, Beirut, Israel and the Black Sea. (Yorgo KIRBAKI/ATHENS)