News
Barricades started to be removed in China!
The Chinese government has lifted all temporary restrictions due to Kovid-19 as of November 30. In the mega city of Guangzhou, the authorities began to dismantle the barricades.
According to the news of Xinhua News Agency, Chinese authorities announced that they have lifted all temporary Kovid-19 restrictions, as of November 30, due to the weakening of the Omicron virus and the vaccination of more people. It Was Emphasized That The Temporary Control Measures In Haizhu, Tianhe, Panyu And Liwan Regions In The Central Guangzhou Of Guangdong Province In The South Of China were lifted, and all areas except the previously determined high-risk areas were classified as 'low-risk areas'. It was seen that the authorities removed the barriers on the streets and streets and opened the roads in the mega city Guangzhou.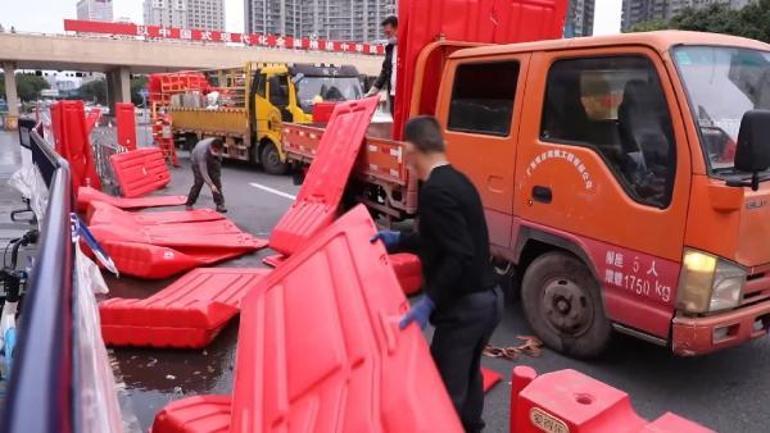 Stating that the control measures were reorganized in the capital Beijing to minimize the impact on the public, the officials stated that the residents of the capital, who do not go out of their homes, do not need to participate in the Kovid-19 tests. It was underlined that even if Kovid-19 cases are encountered in important departments of hospitals, such as emergency services and obstetrics, these departments will not be closed.
'I FEEL RELAXED AND VERY HAPPY'
A resident of Guangzhou city commented on the announcement, "I am extremely pleased that the closed management measures have been lifted. The epidemic is not over yet. We must protect ourselves well" while another resident said, "After the control measures were lifted today, I suddenly felt relieved and very happy."