Tech News
Technology
Alienware Concept Nyx: The controller that lets you switch between screens instantly
Alienware Concept Nyx: The controller that lets you switch between screens instantly.
It works a bit like a magic wand: you point it at the screen you want to play on and then press a key to start transmitting images.
Alienware has presented a curious concept of a gaming controller. The idea is fascinating: just point it at any smart screen to be able to play your favorite video games at any time. It works with Wi-Fi and of course the gaming experience is in the cloud.
In this way, it would become virtually possible to start a game on television and then resume it, almost instantaneously, on a second screen.
The controller, for shapes, arrangement of keys and sticks and ergonomics, closely resembles the gamepad of the Xbox console, even if the levers and triggers are more similar to those of Sony's Dualsense. Then we find the backlit logo of Alienware, which also hides a fingerprint sensor.
The classic D-pad is replaced by a circular touchpad (the Omnipad ) which allows you to navigate between different game options and controls. Then we find two scroll wheels, which are used, among other things, to adjust the volume of the game and any voice chats and also to customize the resistance of the levers according to the precision we need.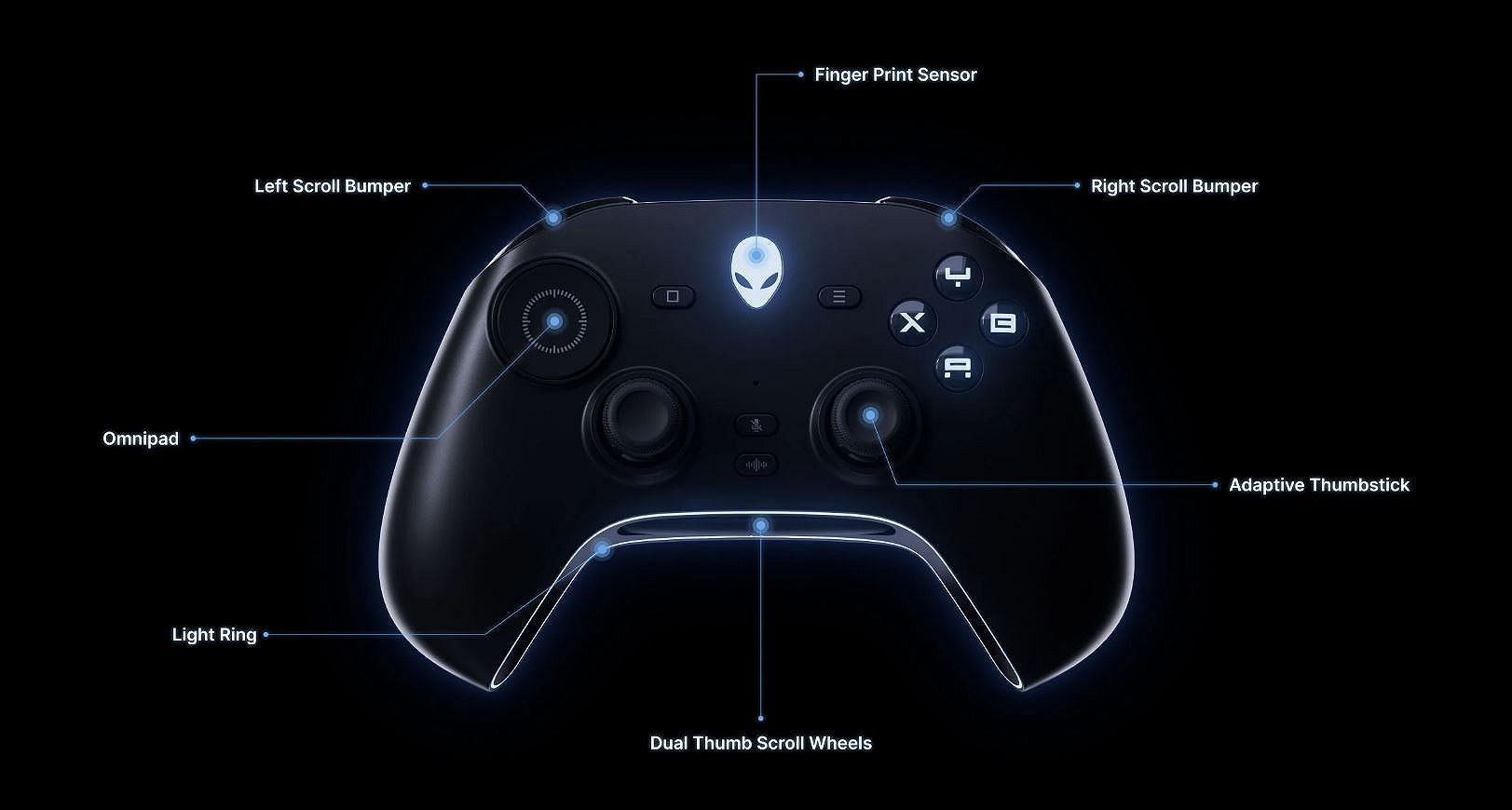 The controller also houses a microphone, which can be used to issue a variety of voice commands. The Wi-Fi connection then allows the controller to interface with the screens, the images are shared by a home server connected to all the devices in the house.
It works a bit like a magic wand: you point it at the screen you intend to play on and then press a key to start streaming images from the server. Clearly you need a compatible screen even if it cannot be excluded that Alienware intends to provide a dongle to be connected via HDMI to any screen.
The controller, which is called Concept Nyx, is an experiment that intends to show Alienware's vision for the future of gaming. It is not intended for sale and it will probably be many years before we see a similar product on the market.