News
Afghan Little Messi fled to Italy
Afghan 'Little Messi', who became famous for his jersey made with a plastic bag, emulating Argentine football player Messi, took refuge in Italy with his family after receiving threats.
Morteza Ahmadi, known as Afghanistan's "Little Messi", moved to Italy with his family due to the threats he received after the famous Argentine football player Lionel Messi's jersey was made in A plastic bag at the age of five in Afghanistan. His family told the BBC that after Morteza met Lionel Messi in Qatar in 2016, they began to fear for his safety and received numerous threats. His father, Arif Ahmadi, said: "After we went to Qatar and met Messi, we returned to Afghanistan. I had concerns, I was afraid of the mafia, of the kidnappers," he said.
'WE WERE THREATENED'
"Morteza couldn't even go to school," said father Ahmadi, "He stayed at home. Our worries continued until we left the country. They thought I came back with money because I went to Qatar. "They were threatening, saying that if I didn't give money they would kidnap Morteza and do something to my family," he said. The family, which is from the Hazara minority in the country, stated that they had to move to the cities of Kabul, Gazni and Mezar-i Sharif in the last six years.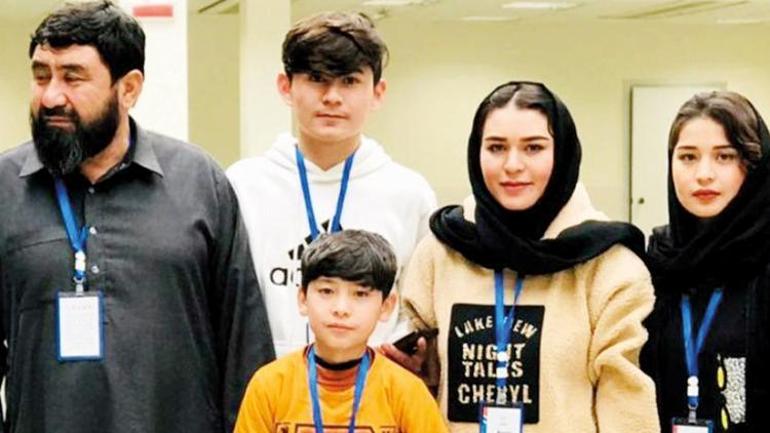 HIDDEN FOR 17 MONTHS
Since the Taliban came to power, Morteza and his family have been in hiding for 17 months and spent the last month in Pakistan. Arif Ahmadi said that they went to Kabul Airport on August 15, 2021, when the Taliban seized power, but could not leave the country. Italian charity Caritas Italy collaborated with Afghan journalist Rahmatullah Alizadeh, who took refuge in Switzerland, and enabled Morteza Ahmadi and his family to go to Italy.